Since the iPhone 11 opened pre-orders on September 13, the Apple screen aftermarket has ushered in new options. Like the iPhone XR, the iPhone 11 has 6.1 inches screen, 1792 × 828 Pixel resolution, 326PPI, and Liquid retina HD display.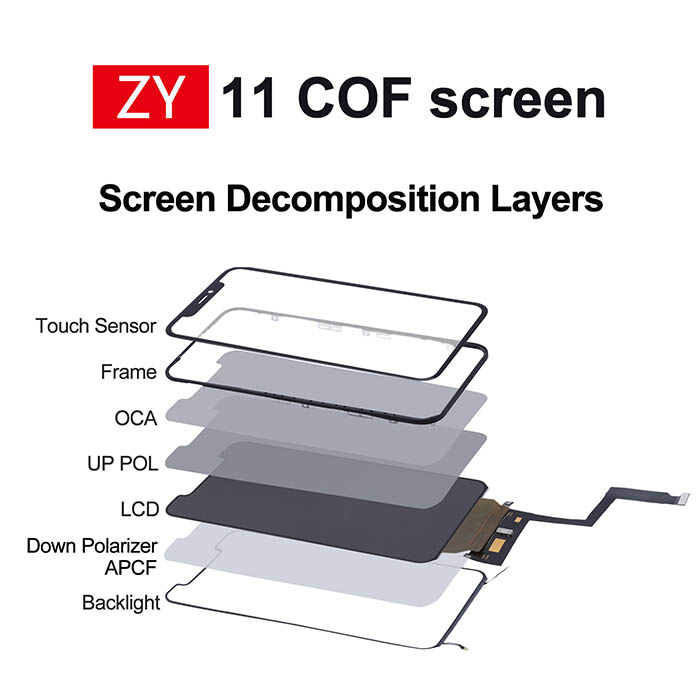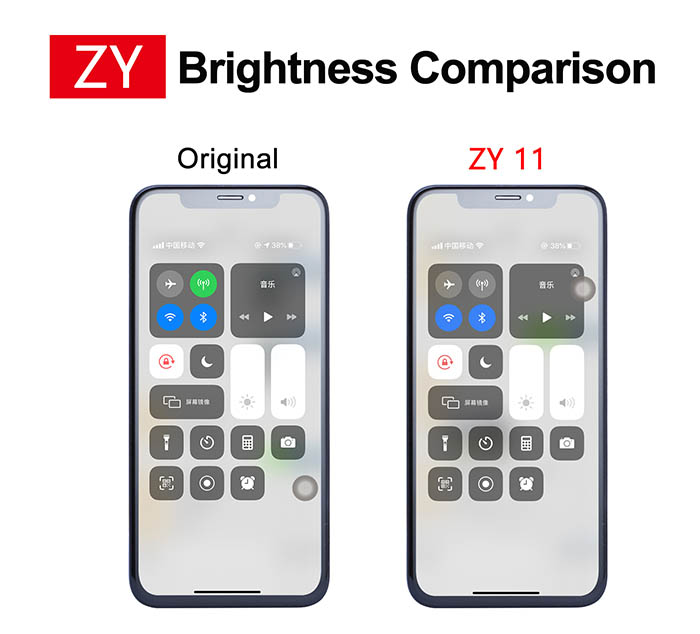 iPhone 11 Liquid Retina LCD screen provides high-quality picture and accurate colors. It's one of the best LCD screens in the iPhone.The iPhone 11 LCD screen uses COF technology to place the chip on the glass backplane on the cable. The cable and chip can be placed on the bottom of the screen, leaving 1.5mm more screen space than the COG process, reducing the width of the screen frame. In addition, the iPhone 11 LCD display is thinner and higher quality than an ordinary LCD display.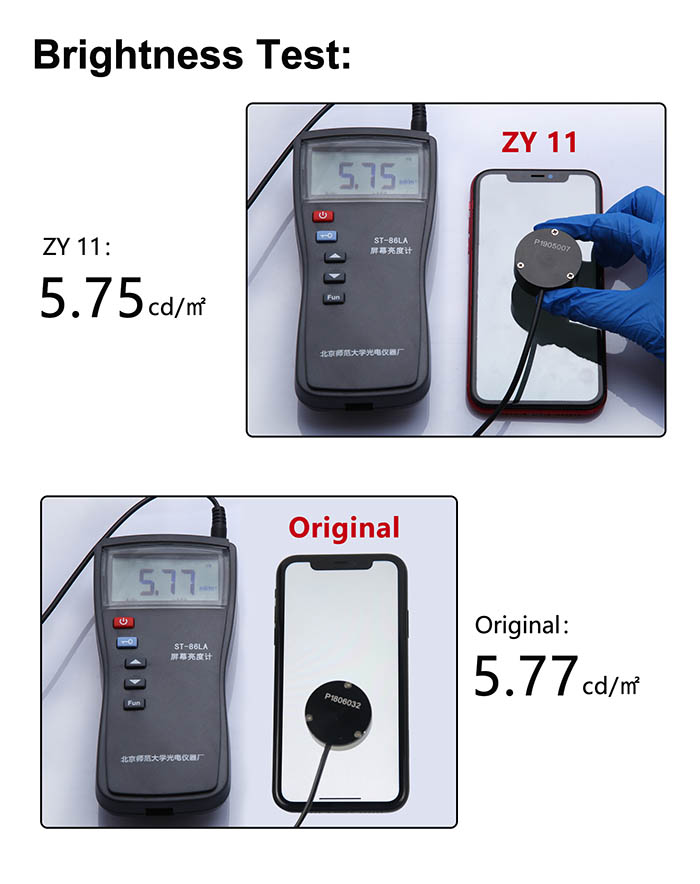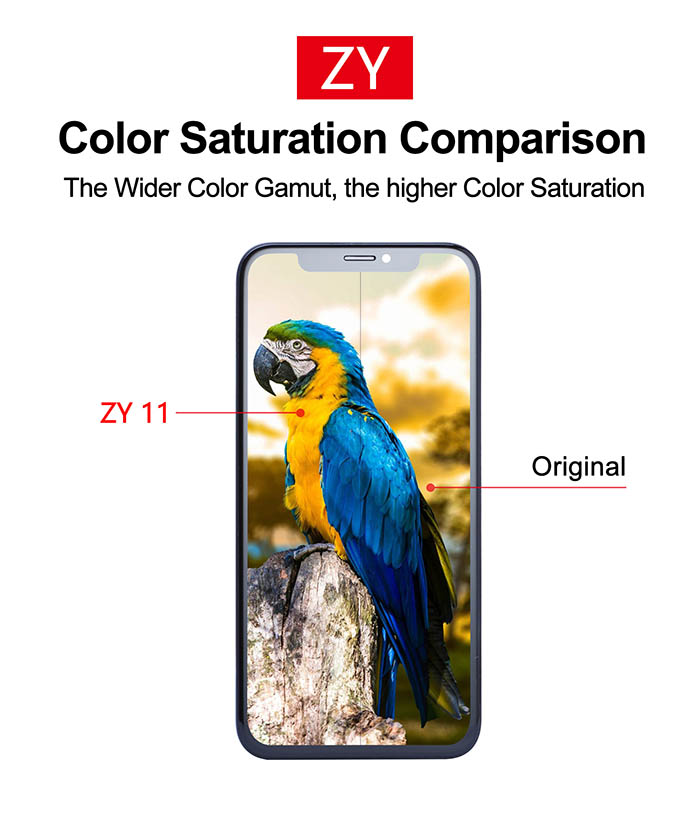 iPhone 11 LCD Screen assembly comes with Polarizied lens, Cold Pressed Frames, Proximity Sensor Bracket, Earpiece Speaker Grill & Mesh and Steel Plate. iPhone 11 LCD (COF) Screen is made from High Grade materials which is provided by Manufacturer.it's the best replacement of broken, damaged or cracked LCD Assembly for iPhone XR only.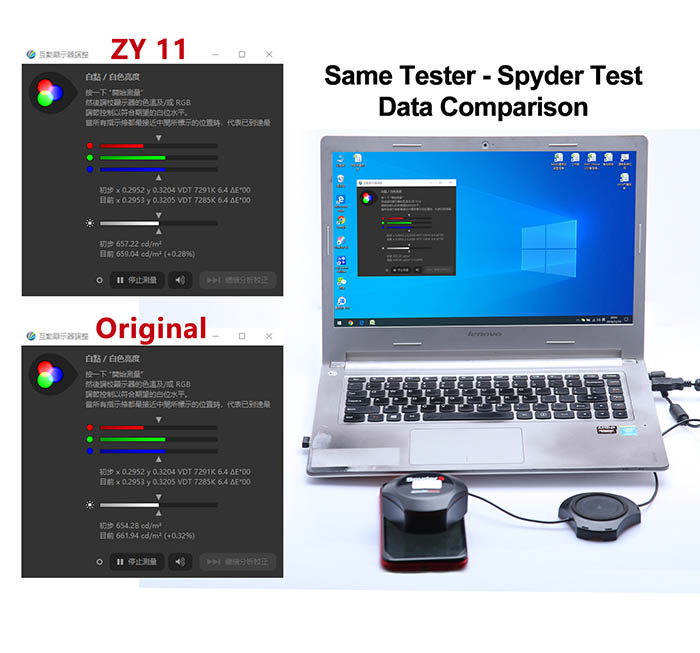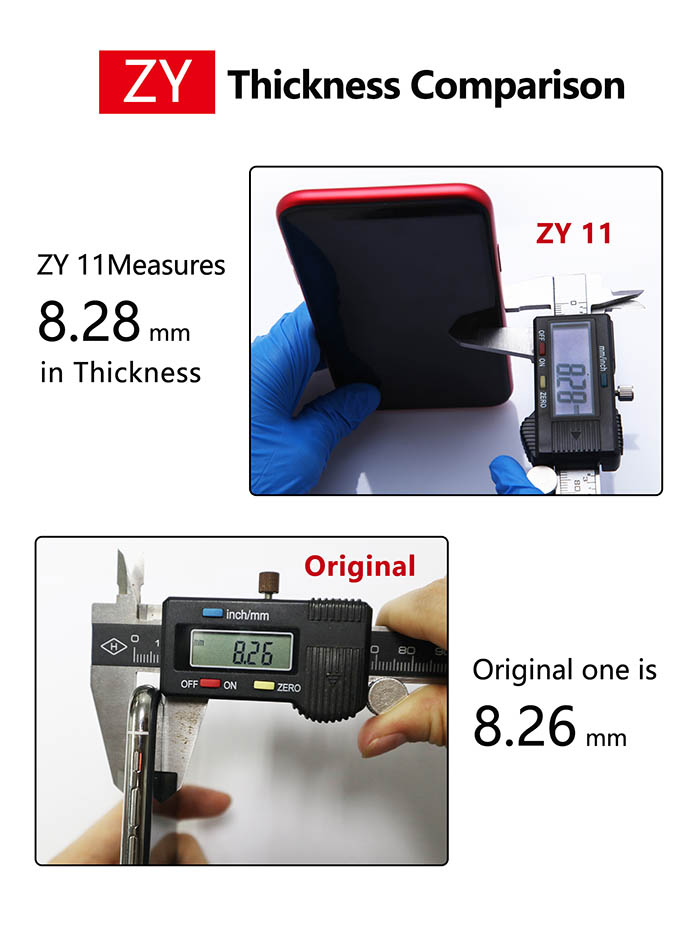 iPhone 11 Pro OLED
The iPhone 11 Pro OLED screen uses a 5.8-inch Samsung OLED panel, which is currently one of the best mobile phone screens on the market. iPhone 11Pro runs iOS13 system, supports RGB, P3 wide color gamut and ICCC automatic color conversion display, and supports primary color display with adaptive ambient color temperature switching. The iPhone 11Pro resolution supports a conventional display brightness of up to 800cd / m2, and a maximum display of 1200cd / m2 in HDR10.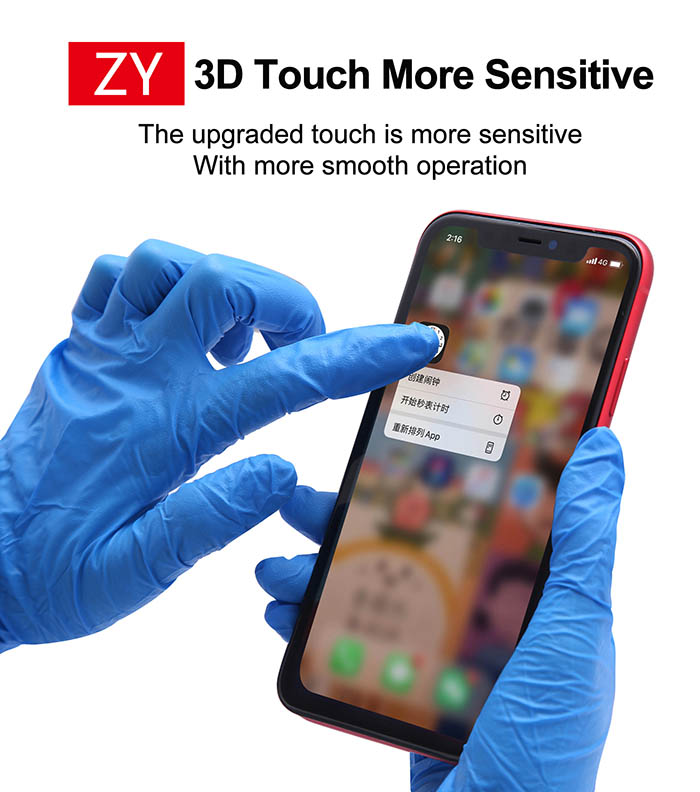 iPhone LCD screen pixel is composed of three sub-pixels,which is "1 red sub-pixel + 1 green sub-pixel + 1 blue sub-pixel", and its standard is 326ppi. The sub-pixel structure of Samsung OLED display screens is completely different. Each pixel mainly relies on the arrangement of 2 green sub-pixels, 1 red sub-pixel, and 1 blue sub-pixel to achieve higher pixel density. When the OLED screen has 458ppi, the red and blue sub-pixels are about 324ppi.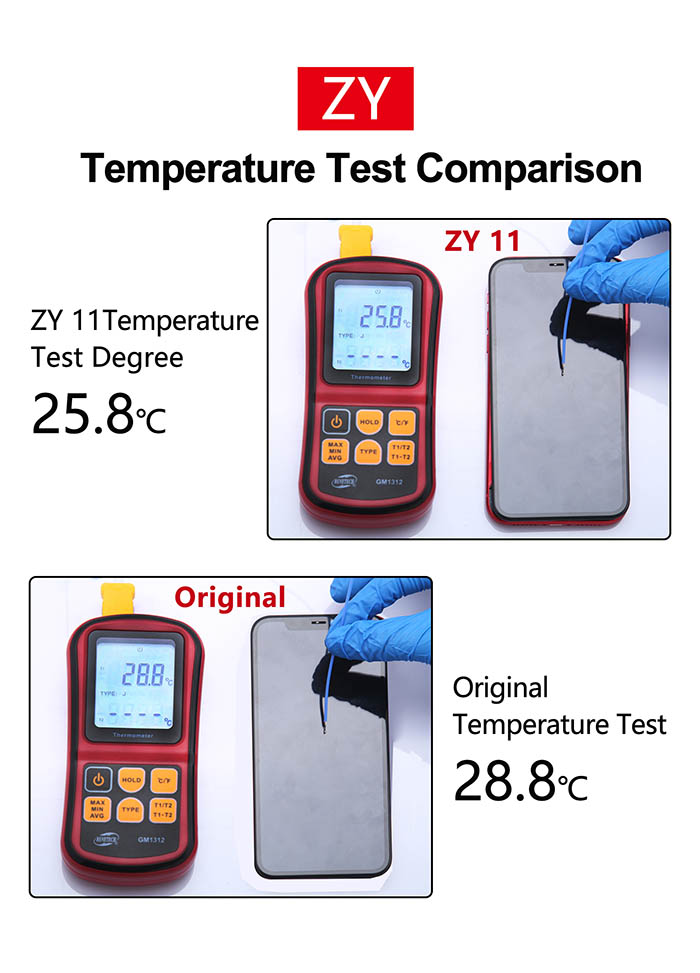 It can not be directly compared to the PPI of OLED screen and LCD screen, because the actual effect of OLED PPI is worse than the same with LCD. When the display effect of LCD and OLED is the same, the manufacturing cost of LCD is lower. iPhone LCD (COF) screen is Apple's best-selling LCD monitor in the aftermarket, with extremely low damage rates, reliable performance, better heat distribution, and lighter weight.