Dear customers and friends, I am very glad that you have purchased ZY XS MAX Hard OLED assembly! Recently, some businesses in the market use fake hard OLED as the Genuine ZY Hard OLED sales, which has a bad impact on the brand image.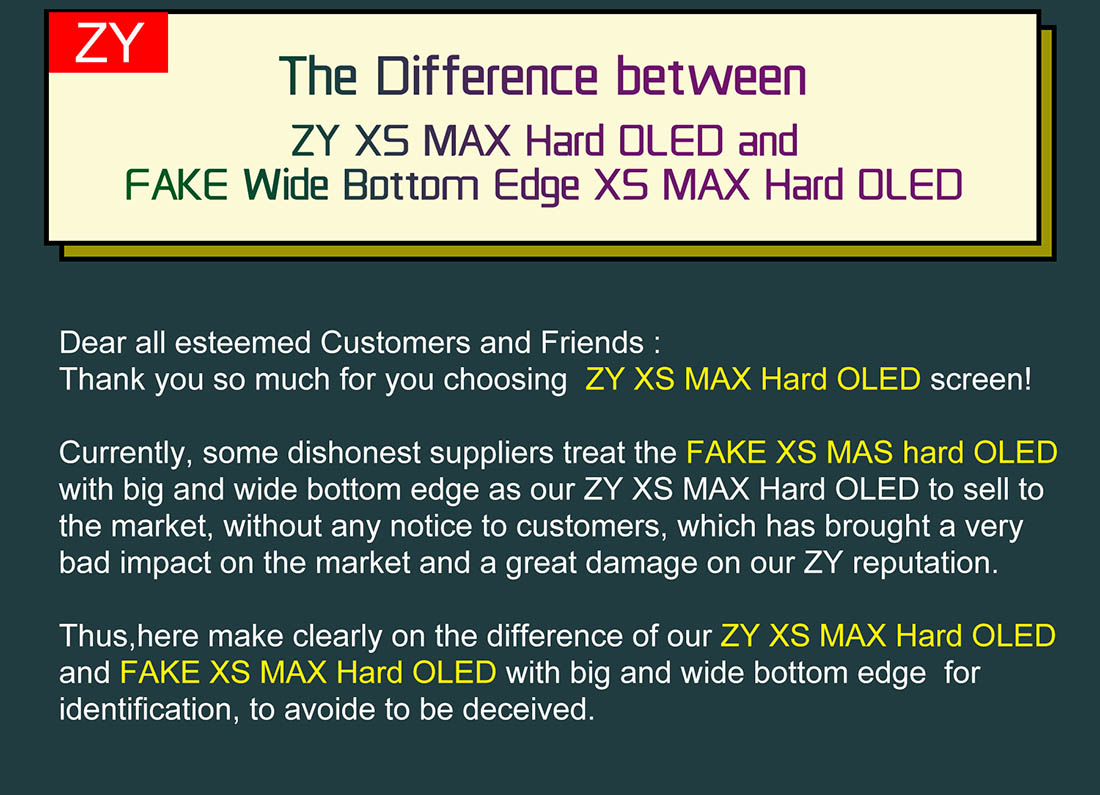 The following introduces the method of distinguishing fake ZY Hard OLED from genuine ZY Hard OLED to avoid economic damage.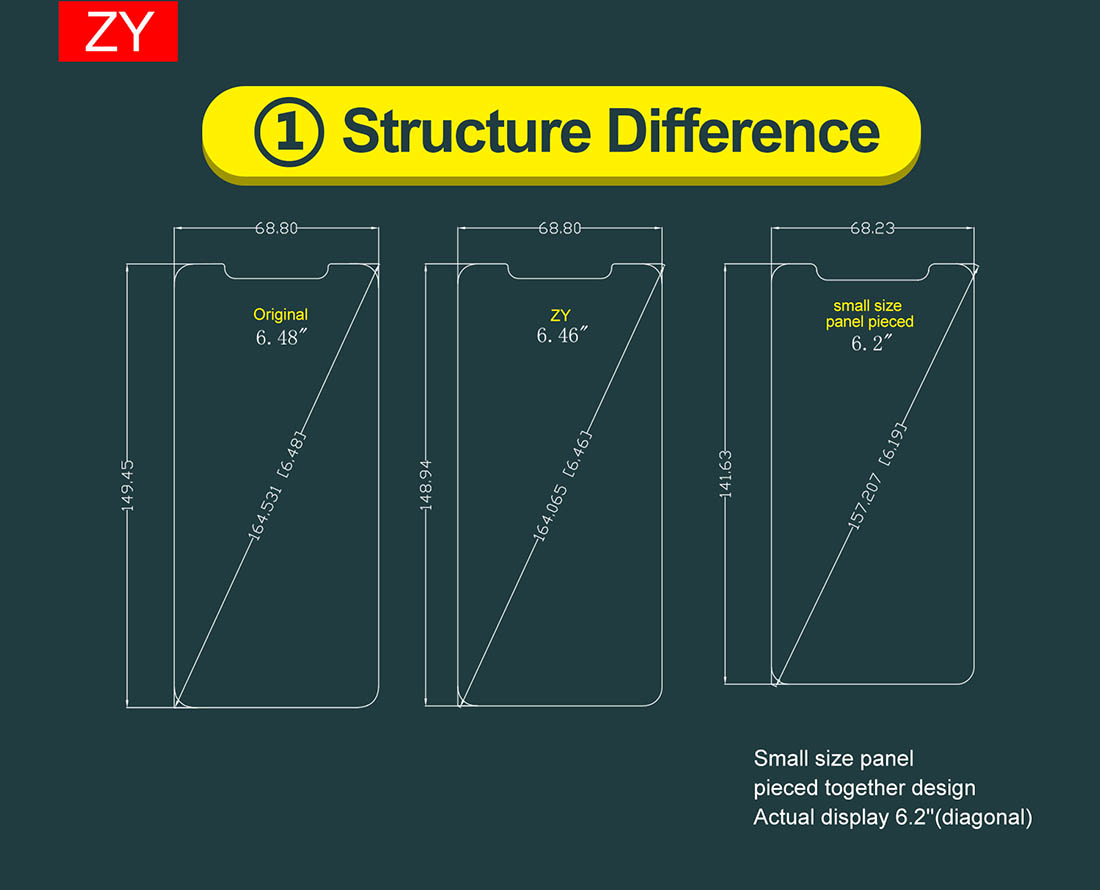 1. structural differences
Fake XSMAX OLED actual size is 6.2 inches
Original XS MAX OLED size is 6.48 inches
ZY XSMAX HARD OLED 6.46 inch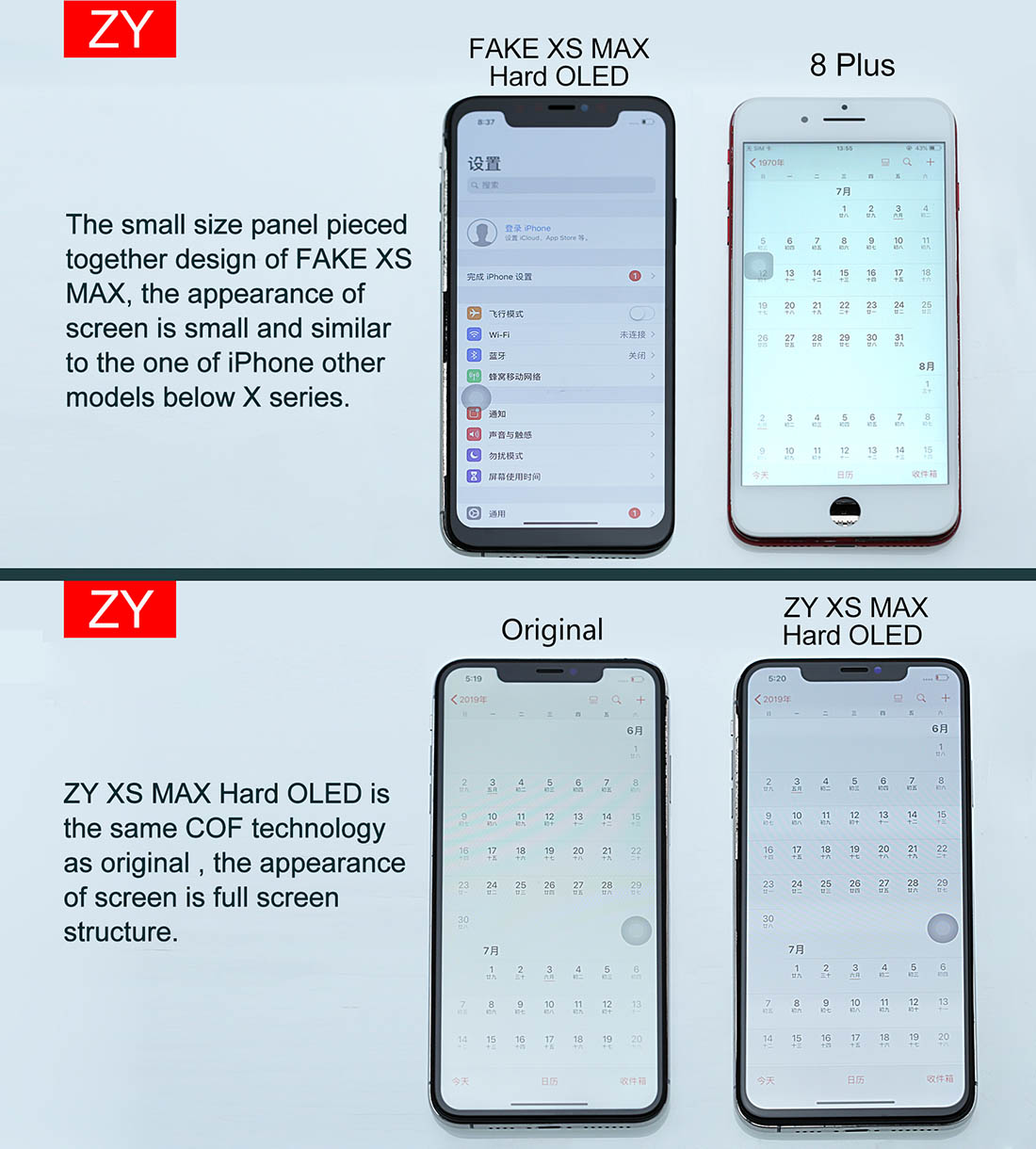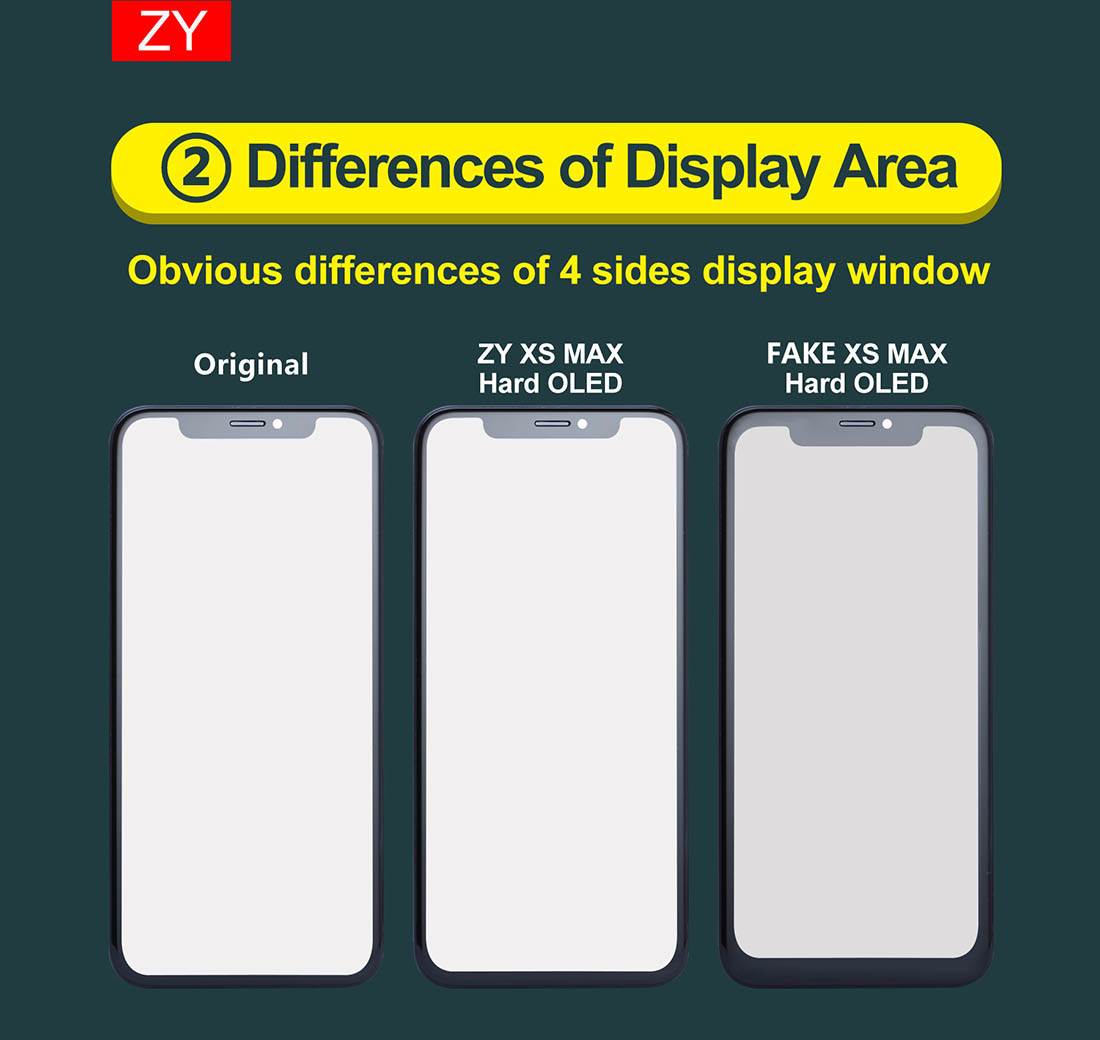 Original ZY XSMAX OLED Fake ZY XSMAX OLED
COF production process for original and ZY XSMAX OLED, full-screen structure.
Small size panel pseudo hard xs max is designed with COG, and the screen appearance returns to the product appearance below the iPhone X series.
2. Regional differences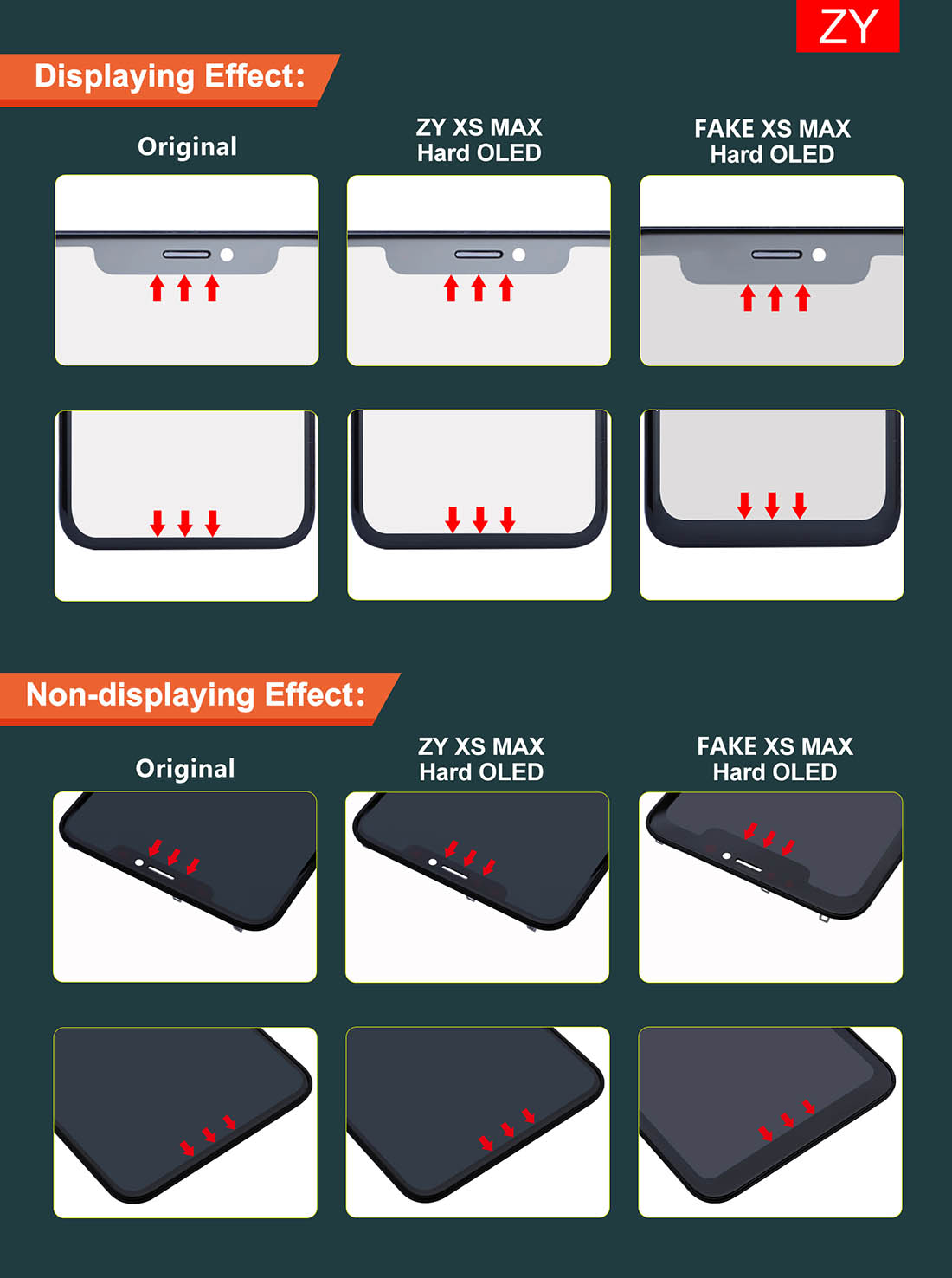 3.Different back structure and design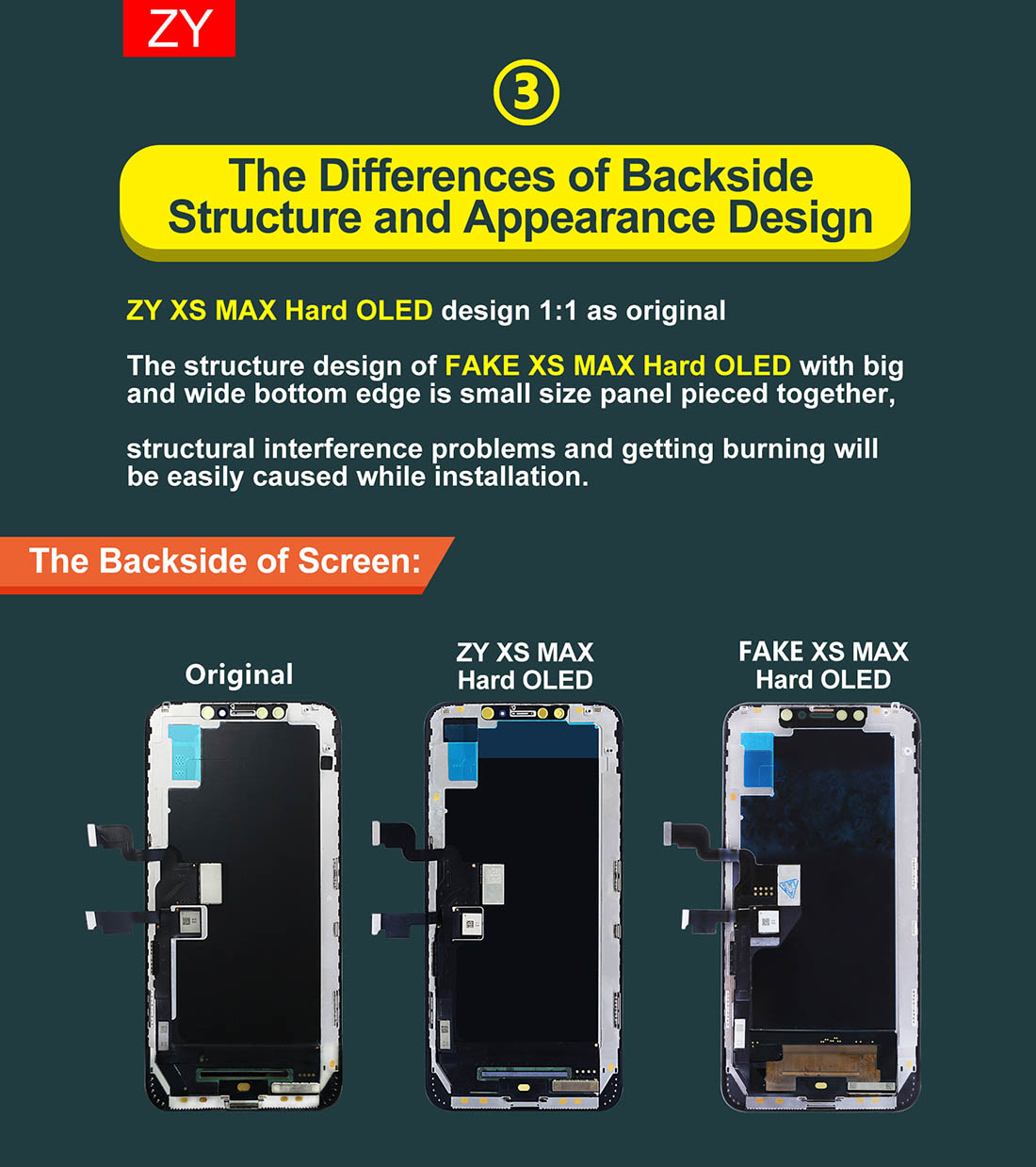 ZY XSMAX OLED perfect 1:1 screen as original OLED;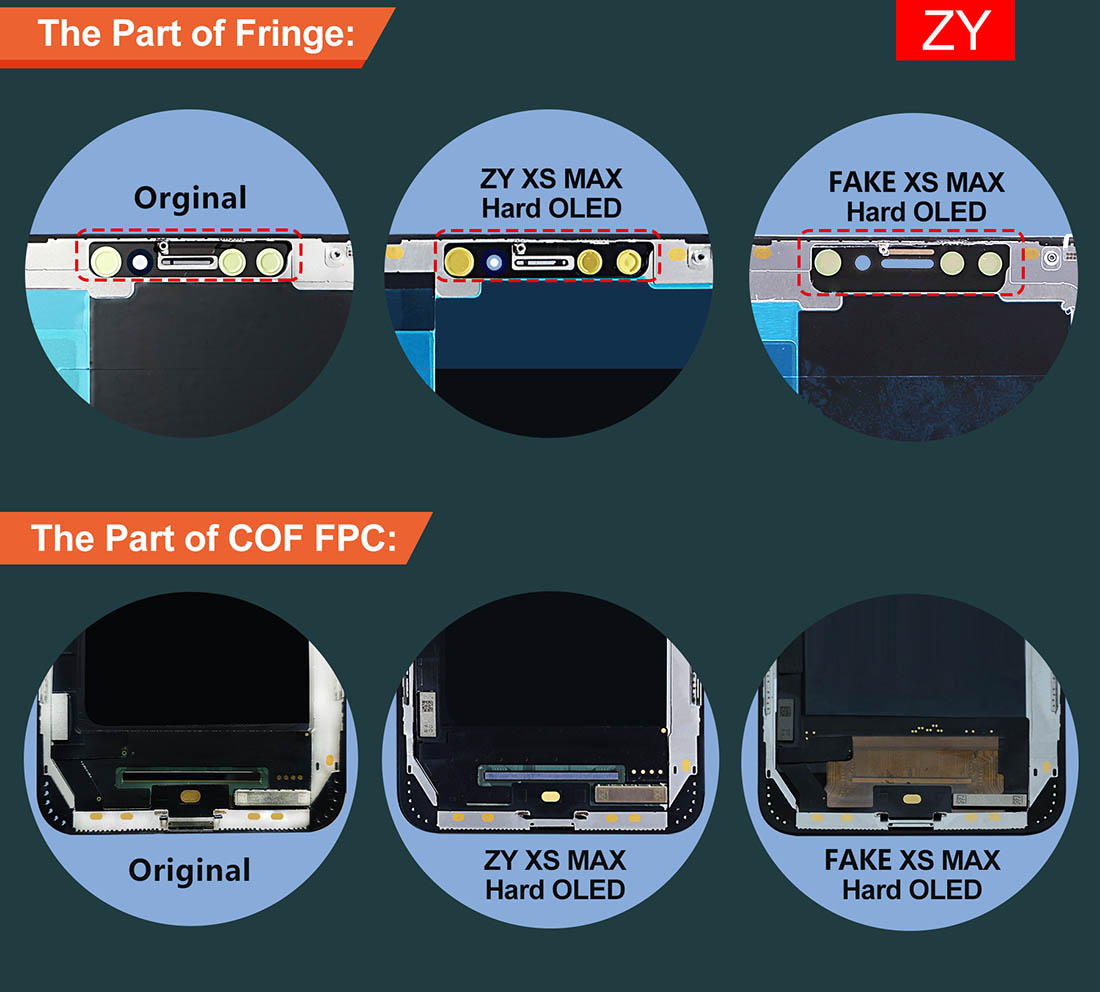 The pseudo XS MAX hard OLED is a patchwork design of small-size glass, and the structure may not match exactly when replacing the screen.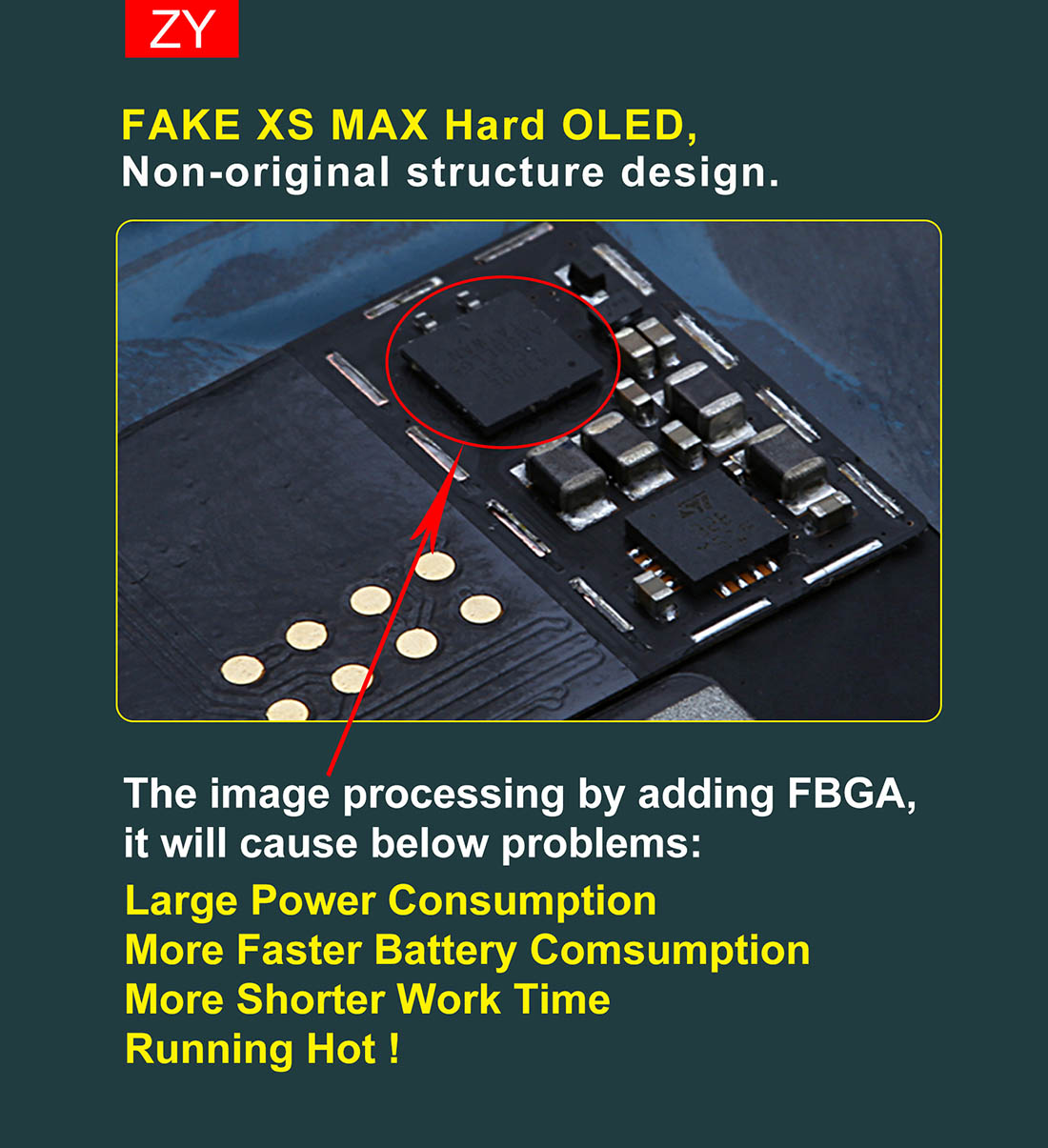 The picture (at the COF cable on the back) is non-original process design. It belongs to the oversized film for image processing. After installation, it will cause large power consumption, fast battery consumption, short standby time, and severe heat.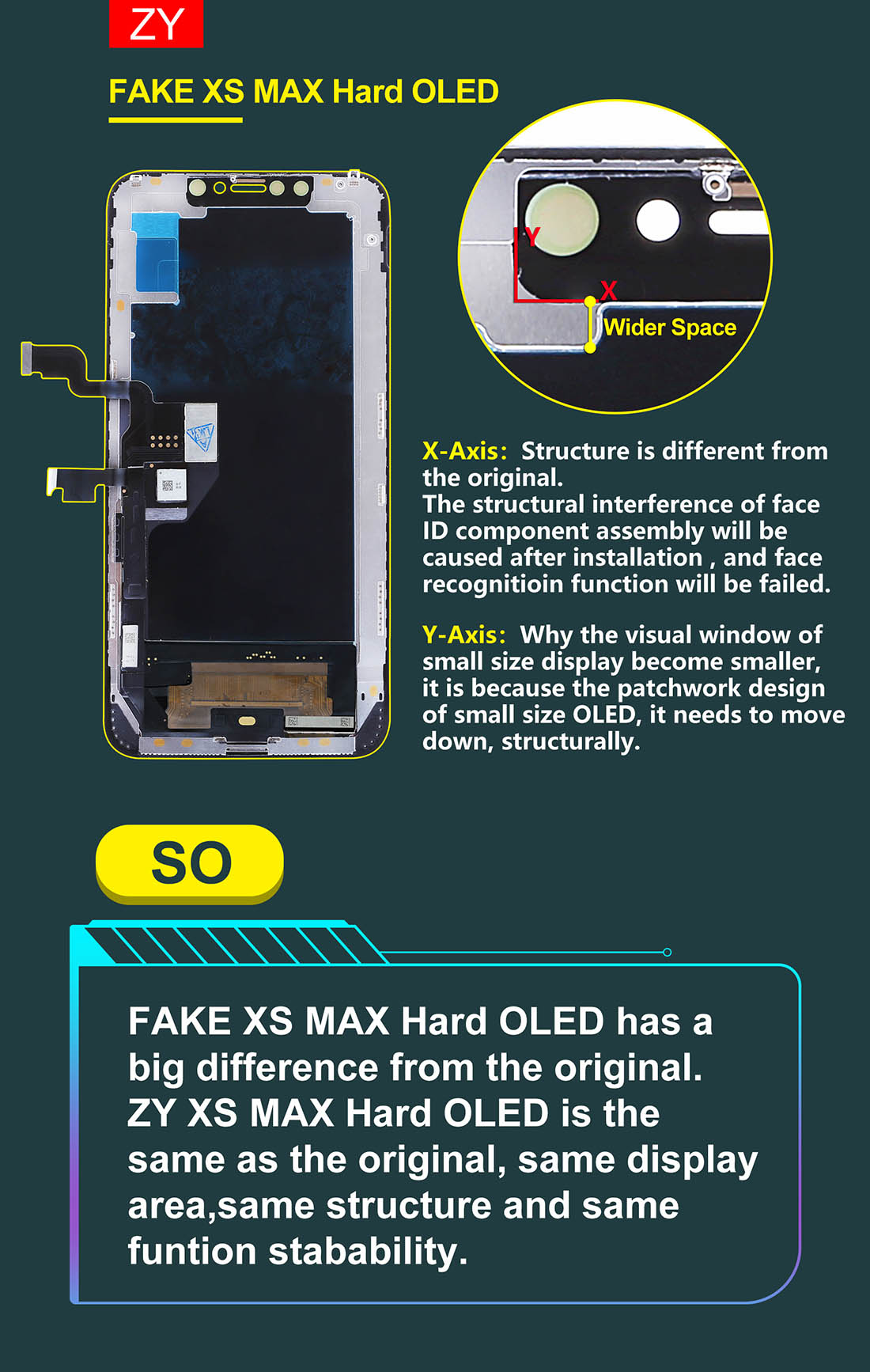 The X-axis structure is different from the original. After installation, it will cause interference in the assembly structure of the Face ID components. After installation, it will cause poor functions such as face recognition. Y-axis: Because it is a small-size glass patchwork design, the structure needs to move down.