In 2020, in-cell LCD screens will enter the Apple aftermarket with the advantages of high quality and competitive price. Compared with the traditional OLED screen, it has the advantages of close to the original display effect and low manufacturing cost and is widely used in iPhone X / XS / MAX screen replacement. Hengweiye Technology has 12 years of R & D and production experience in the mobile phone screen assembly industry, with the ZY brand. ZY in-cell LCD process technology and production materials have more advantages than other brands of in-cell screens on the Apple aftermarket. Here are the advantages of ZY iPhone xs max in cell LCD screen.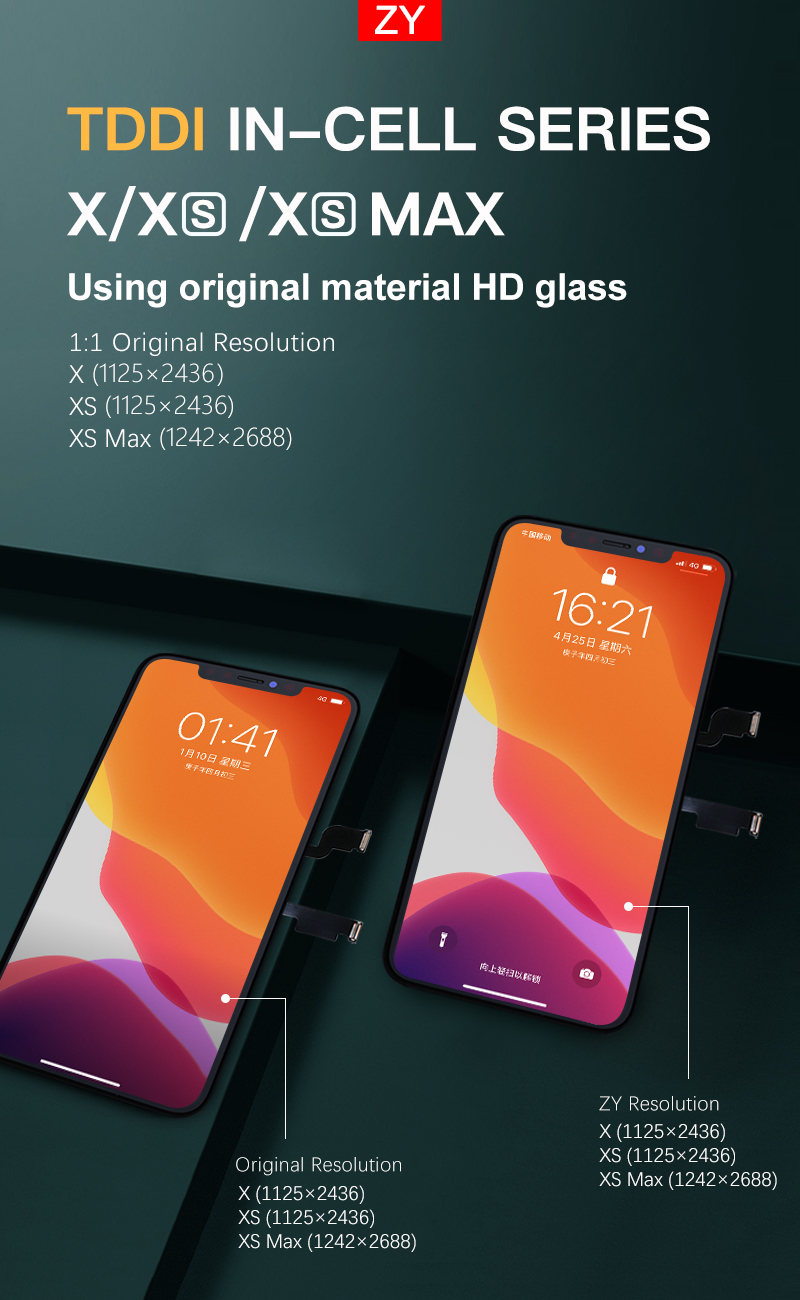 1、Original material LTPS HD LCD
Using Original material LTPS high-definition LCD raw materials, 1: 1 resolution with the original screen, high-definition original color display.
2、No redness when viewing the screen from the side view angle


The side view angle of the ZY in-cell LCD screen does not change color and does not display red.
3、TP without etching pattern


TP has no etching pattern, and the frame and the display are integrated to achieve a black effect.
4、Oleophobic coating


The waterproof and oleophobic performance is better, and the water drops will keep a round shape after dropping on the screen.
5、Fast touch response


Touch-type capacitive screen, multi-touch, Smooth touch, highly sensitive.
6、Cover and bracket are the same as the original


After installation, the screen fits perfectly with the stand, and the cover and stand fit perfectly with the original.