Dear customers and friends, I am very glad that you can purchase and use the ZY In-cell X series screen assembly! In view of the fact that some unscrupulous merchants in the market use ordinary TFT LCDs and put them into the ZY packaging box as the ZY In-cell screen assembly for shipment. The shoddy charge has brought extremely bad effects to the ZY In-cell X series screen assembly. Hereby analyze the difference between ZY X In-cell assembly and counterfeit ZY X series assembly for everyone, so that customers and friends can identify when purchasing and avoid being deceived.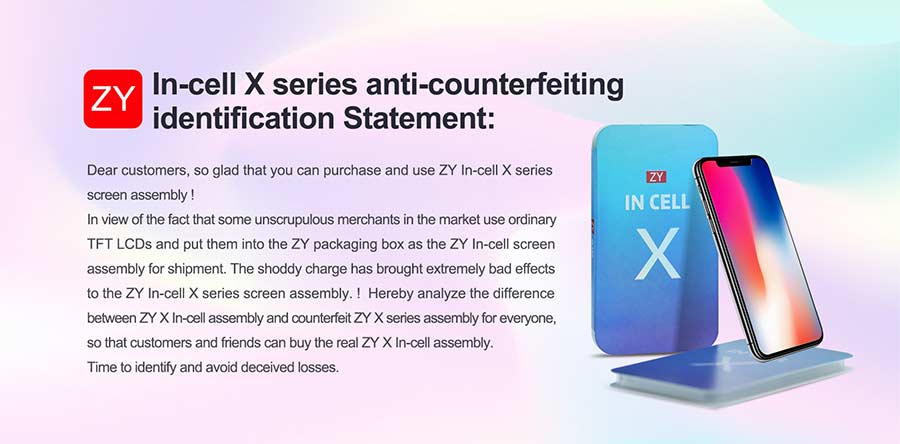 1. TFT screen has grid lines under strong light;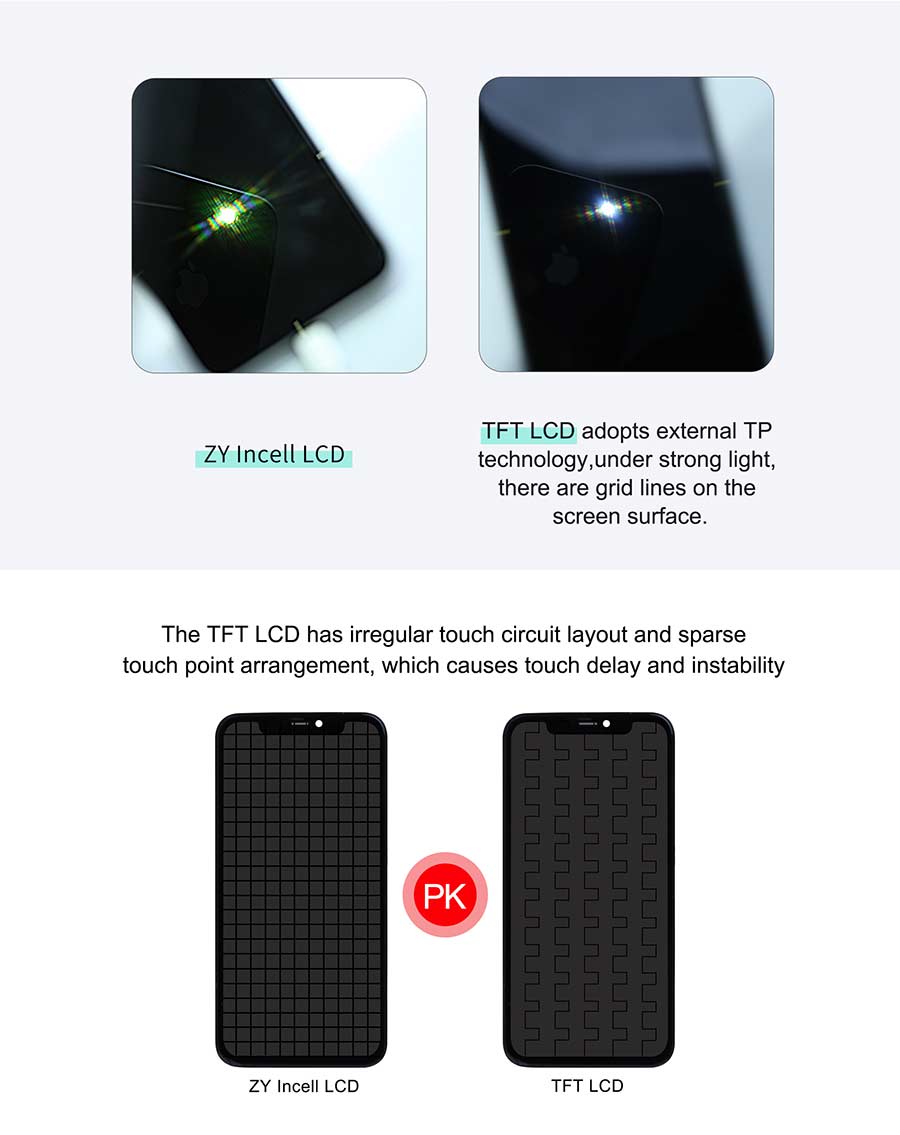 2. The TFT screen has an irregular touch circuit layout and sparse touchpoint arrangement, resulting in touch delay and instability;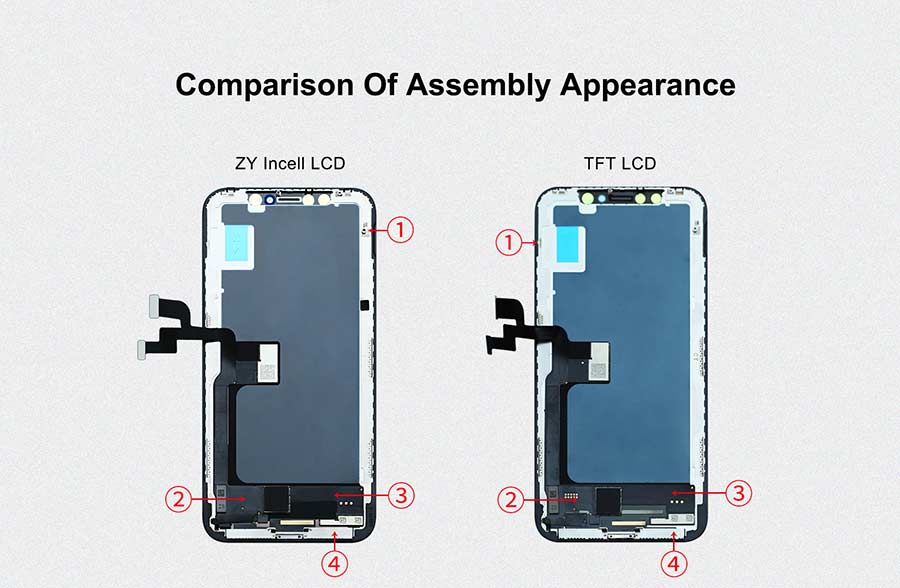 3. Contrast pure colors, bright colors, and more accurate tones;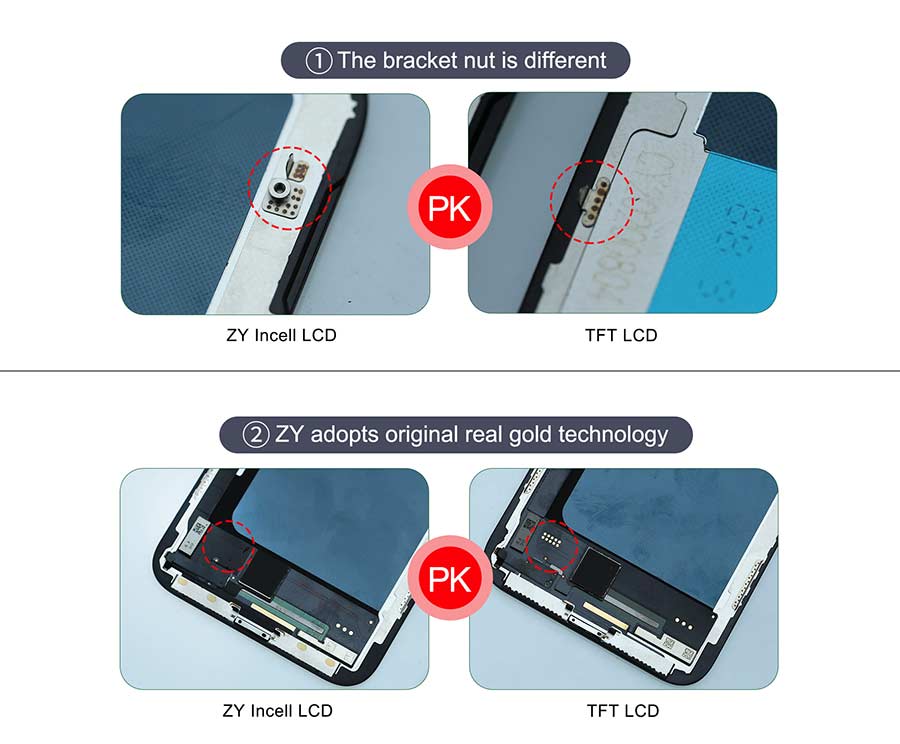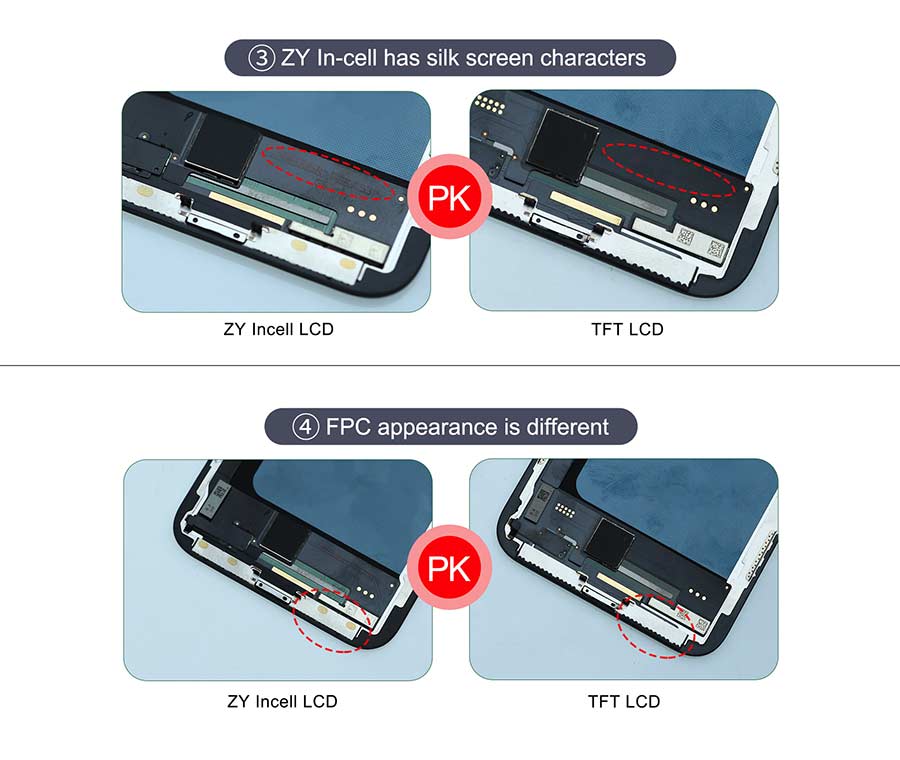 4. ZY In-cell has silk-screened characters and adopts original real gold technology. The appearance of the bracket and FPC is also obviously different;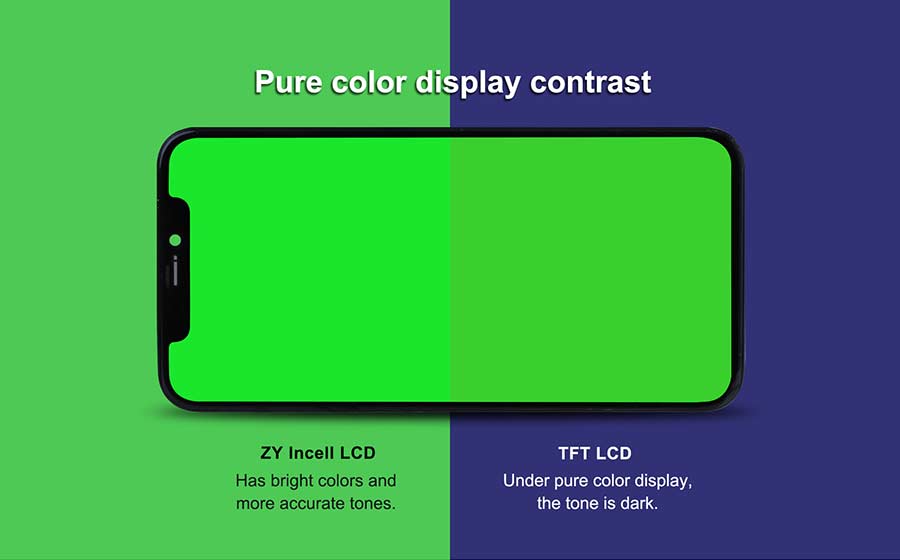 5. Compared with thickness and weight, ZY In-cell LCD is lighter and thinner than ordinary TFT;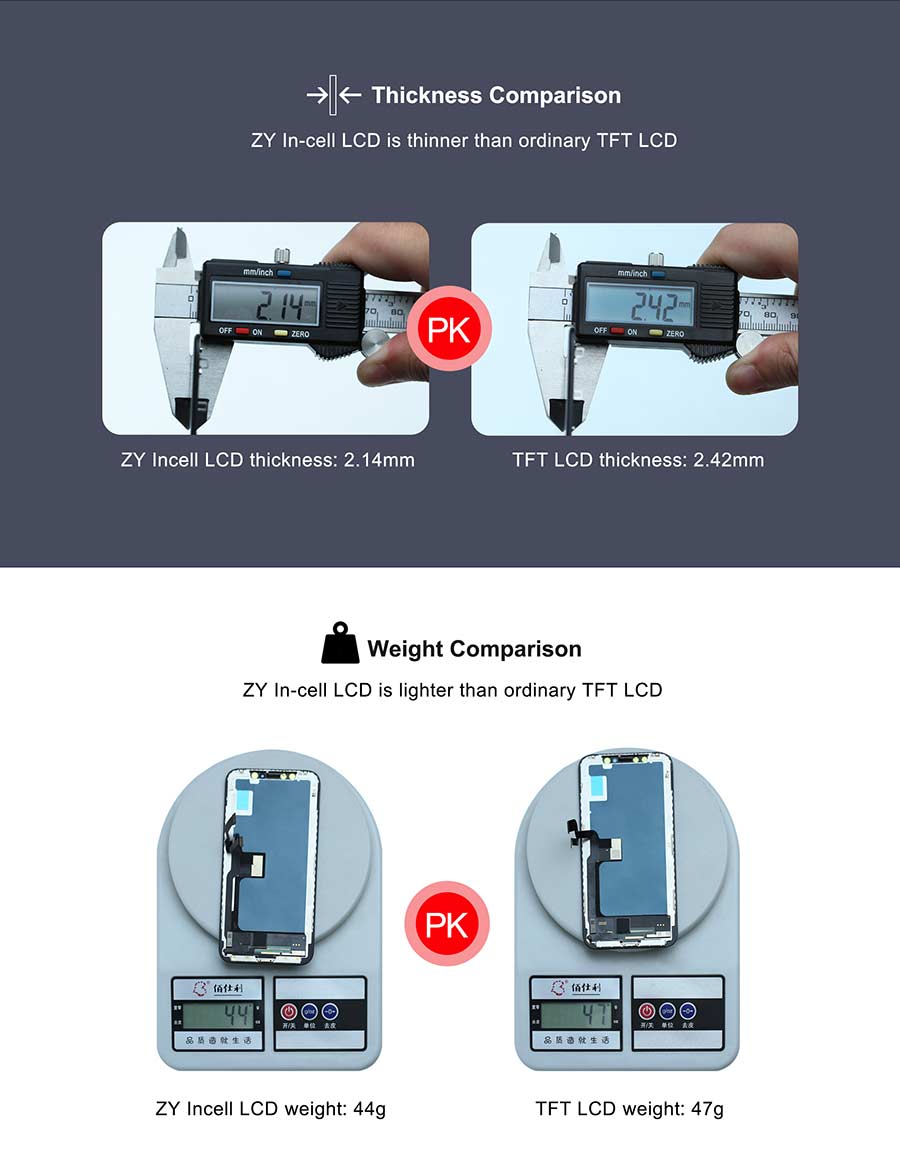 6. In-cell machinery and equipment, ZY In-cell LCD has established a quality control production process according to ISO9001, with more stable quality and a 12-month warranty. Ordinary TFT production processes are affected to a certain extent in terms of quality stability and yield.