Series
ViVid




Retina HD display

5.5Inch (diagonal) LCD Widescreen

Multi touch display with iPS technology

—

Luminance value:502 ±80 cd/㎡

White spot value:8000±1500 K

Color deviation value:2.4

Thickness:2.80mm

Polarizing test: Good vision all angels

Premium




Retina HD display

5.5 inch (diagonal) LCD Widescreen

Multi-touch display with iPS technology

—

Luminance value:480±50 cd/㎡

White spot value:7000±1500K

Color deviation value:1.6

Thickness:2.76mm

Polarizing test: Good vision all angels

Standard




Retina HD display

5.5 inch (diagonal) LCD Widescreen

Multi-touch display with iPS technology

—

Luminance value:312±50 cd/㎡

White spot value:7500±1500K

Color deviation value:2.5

Thickness:2.76mm

Polarizing test: Non-Full View
Product details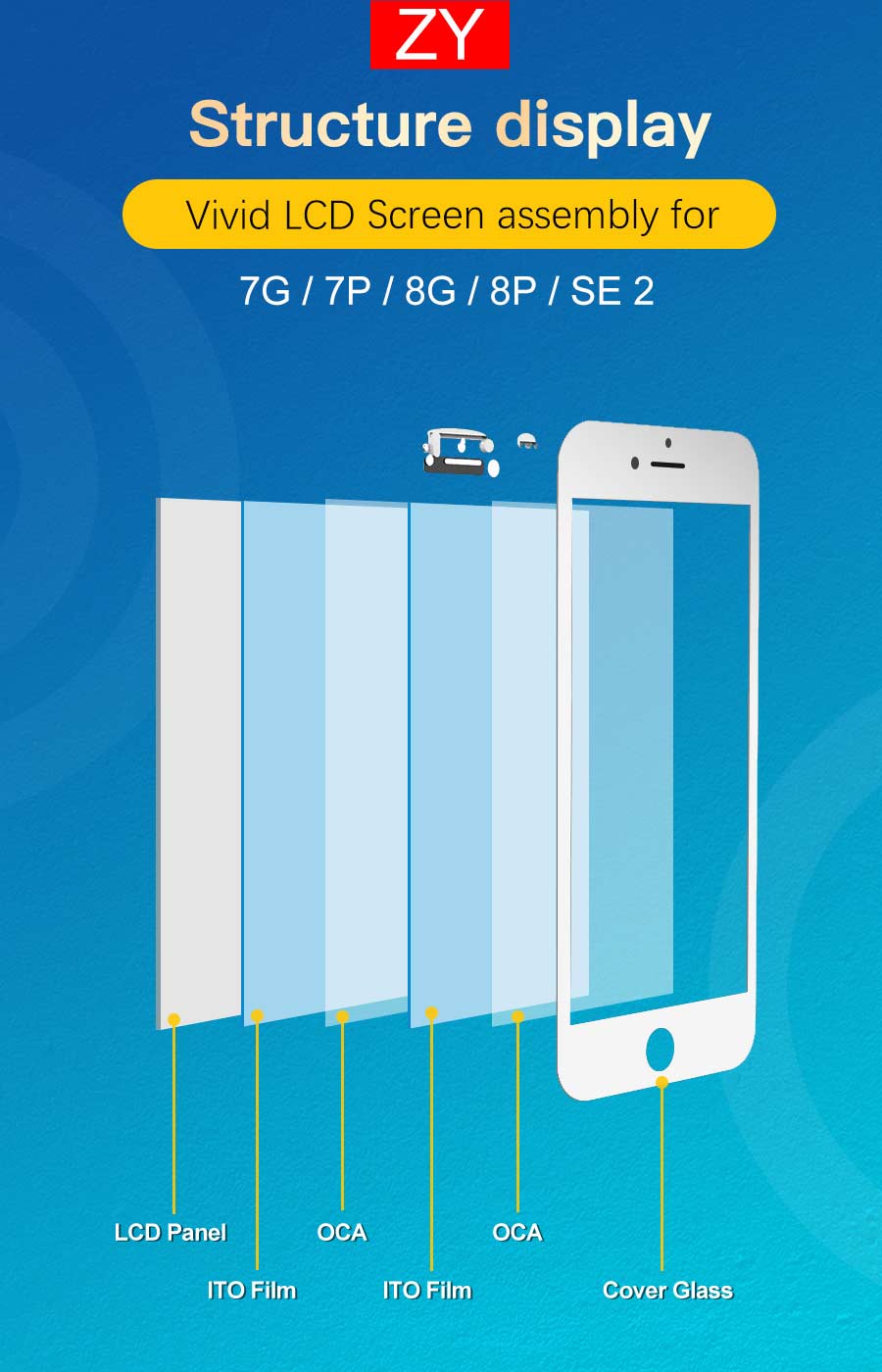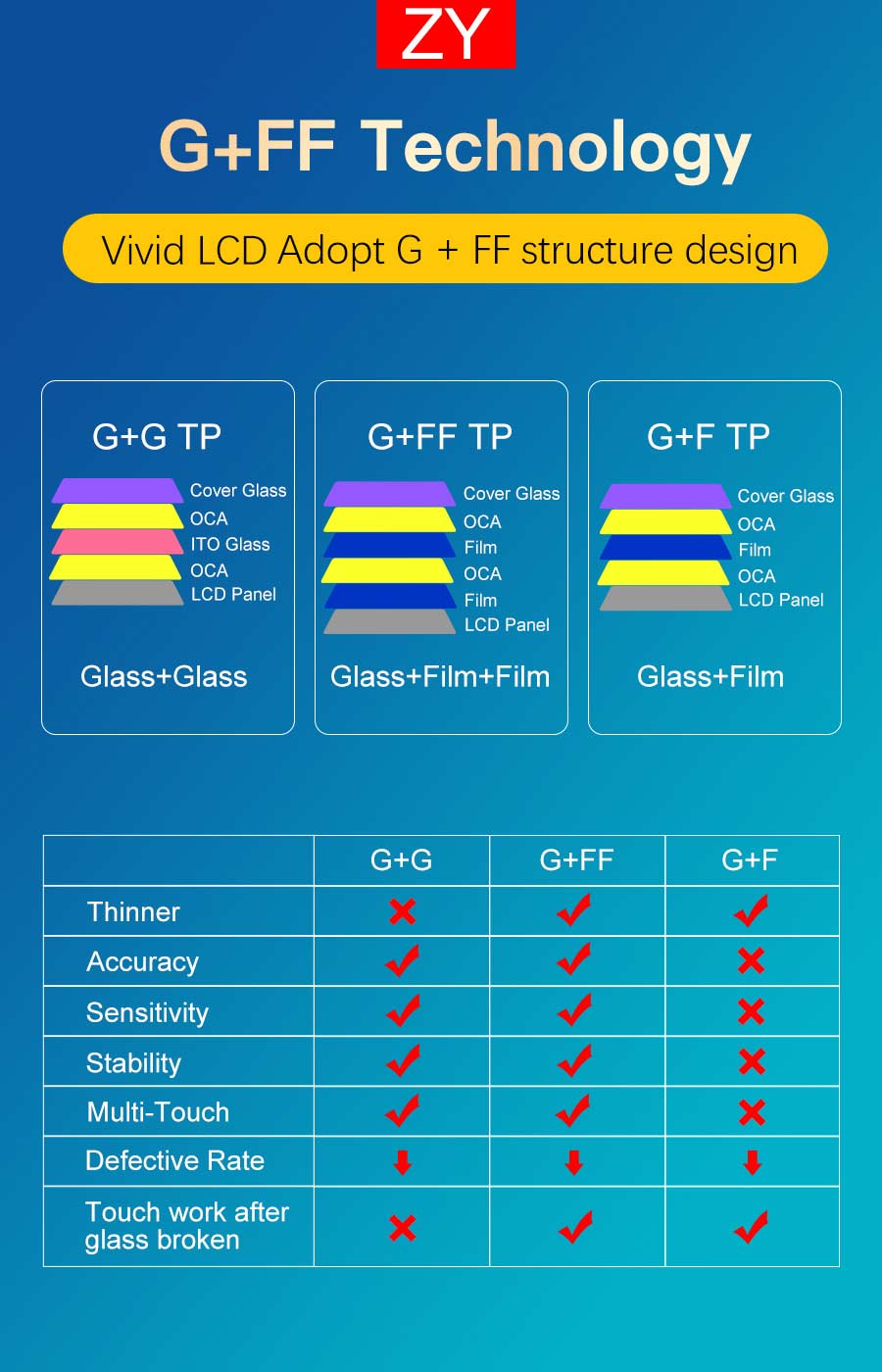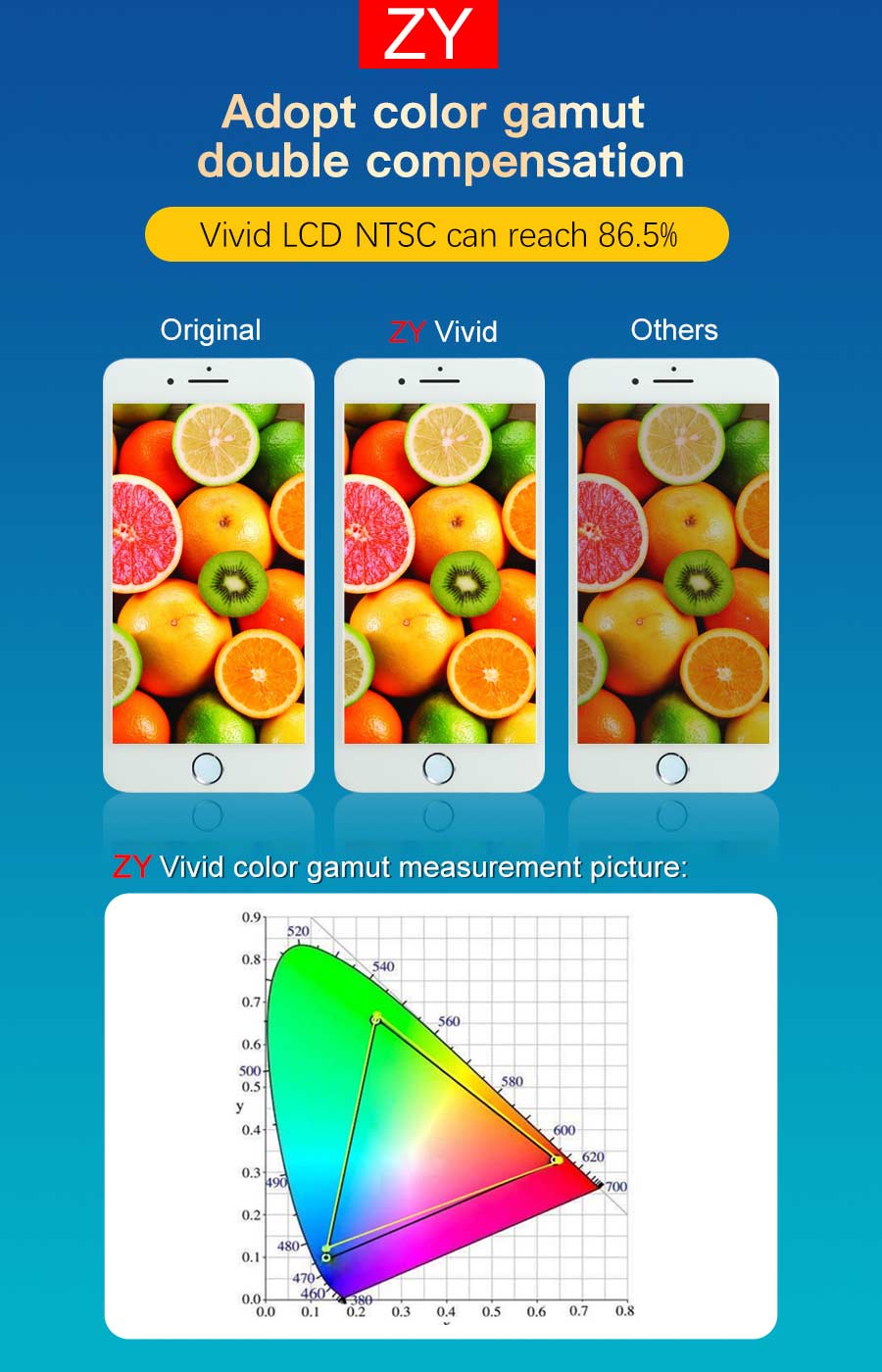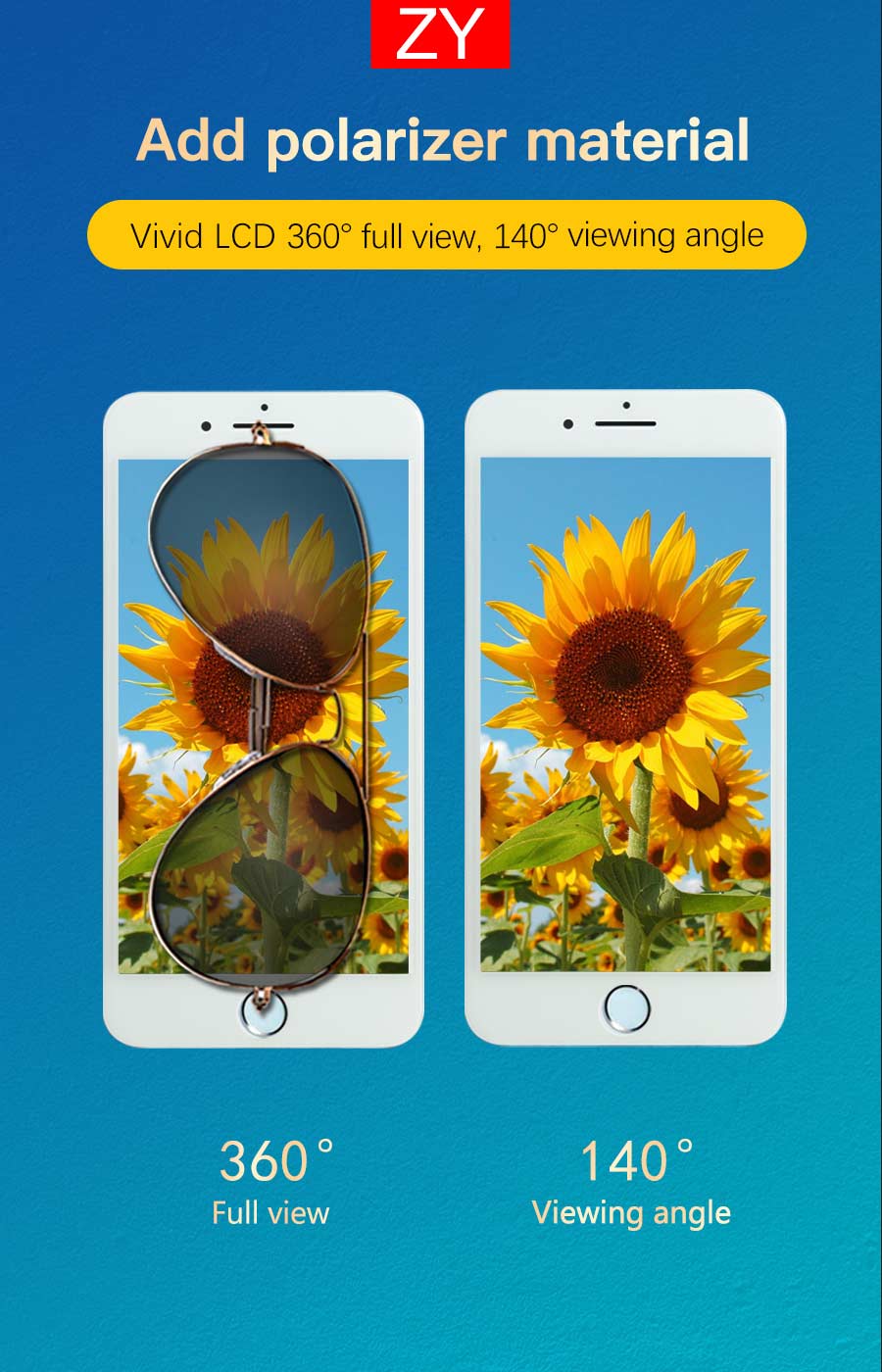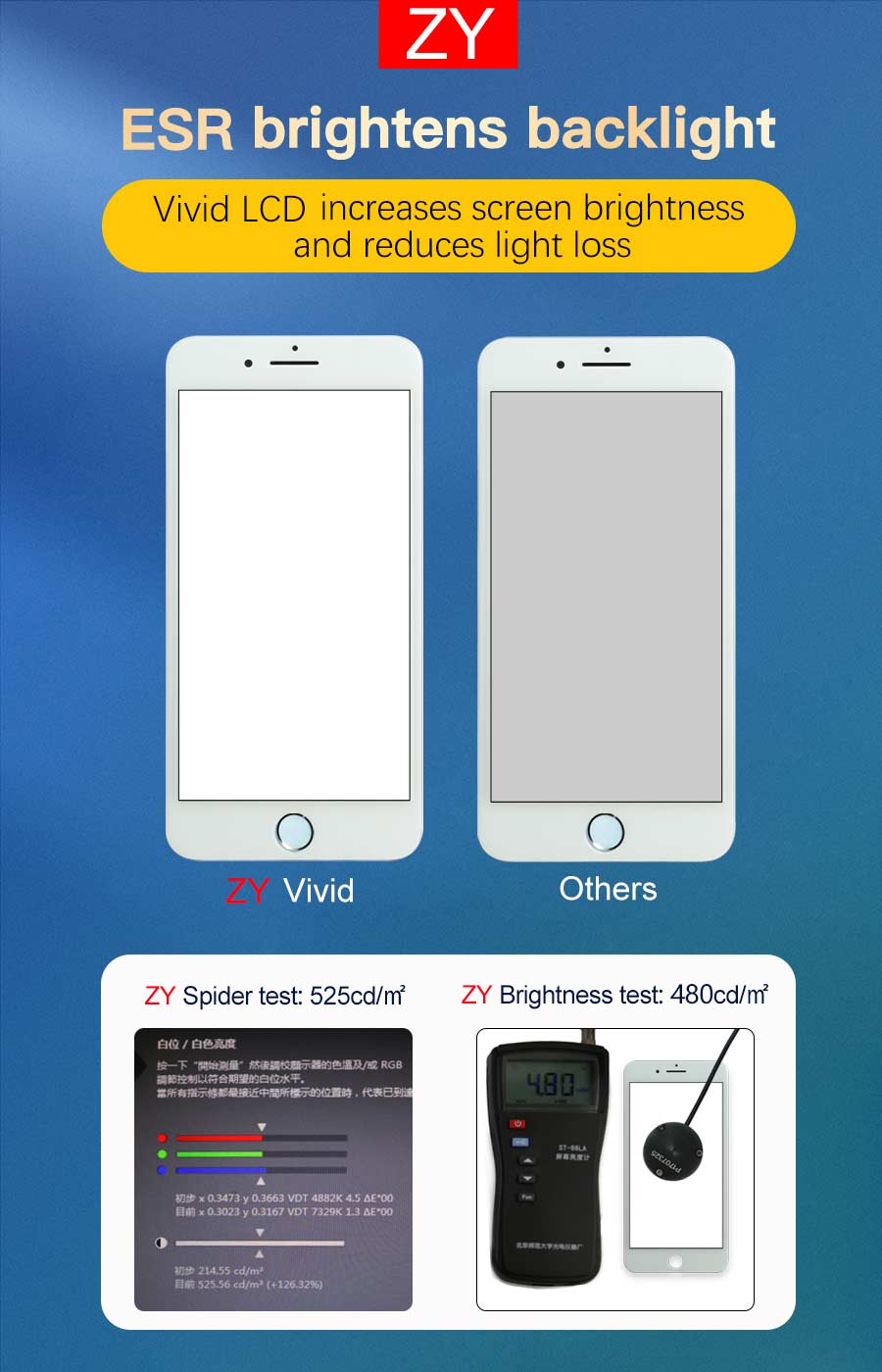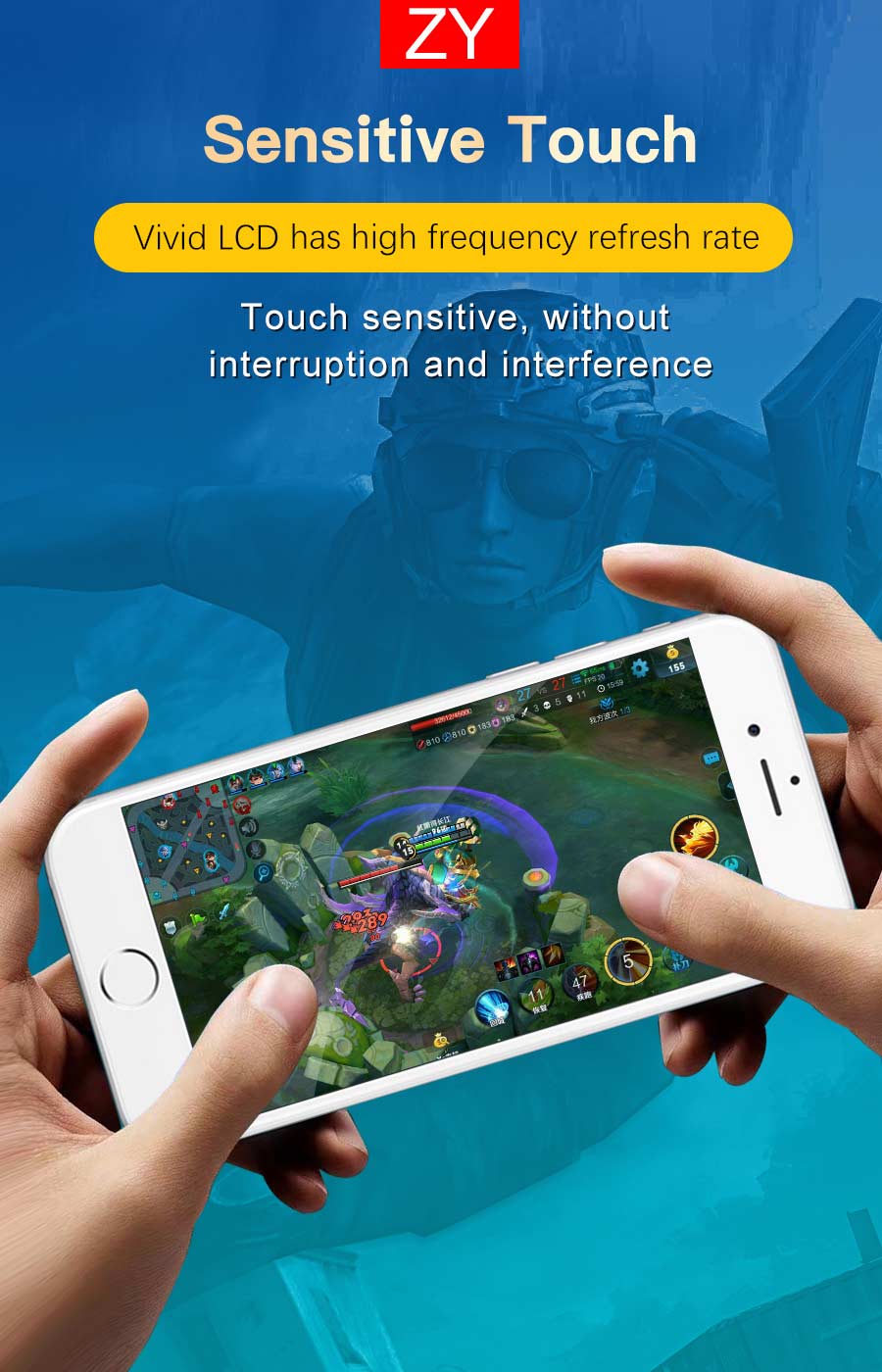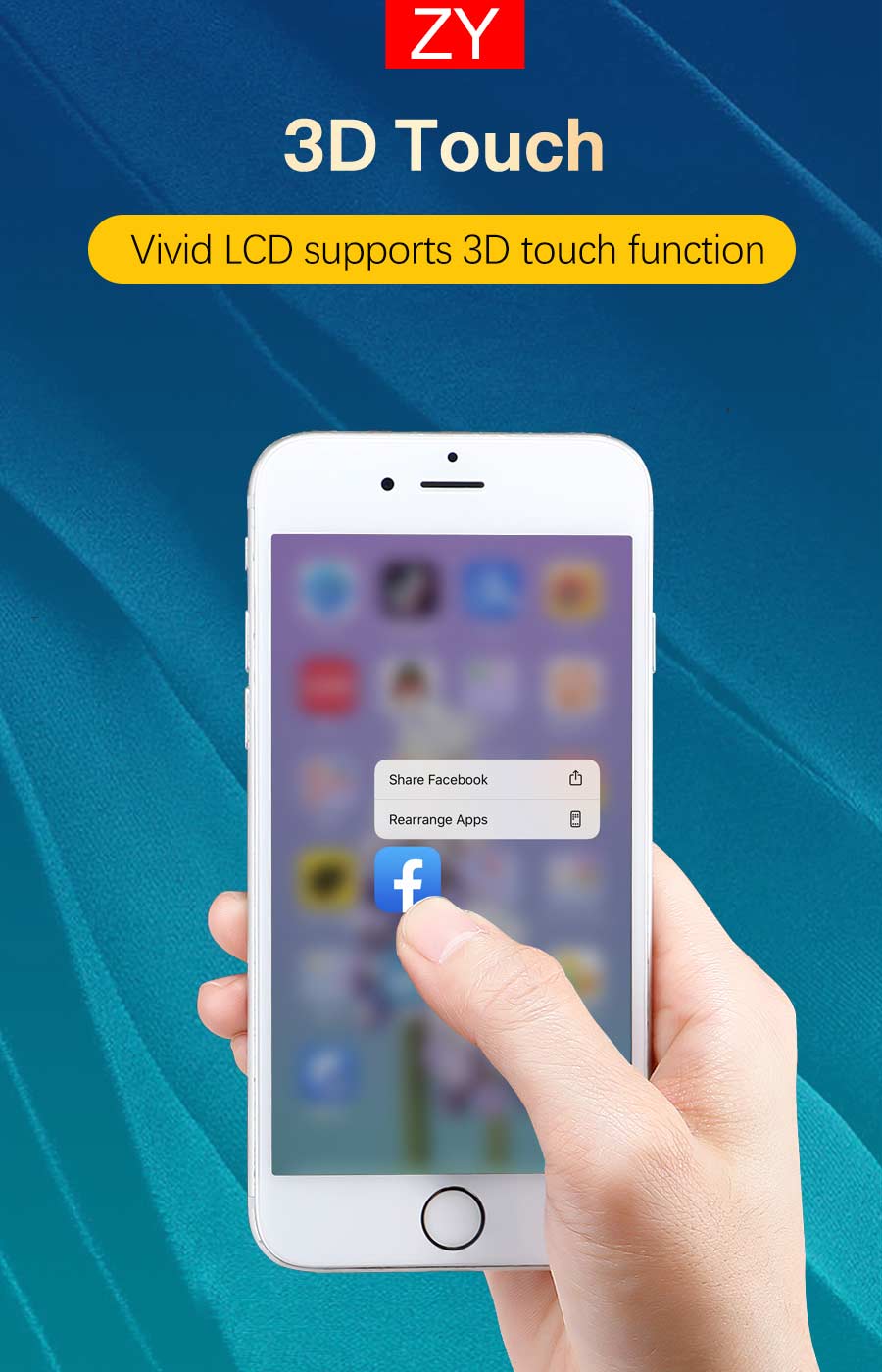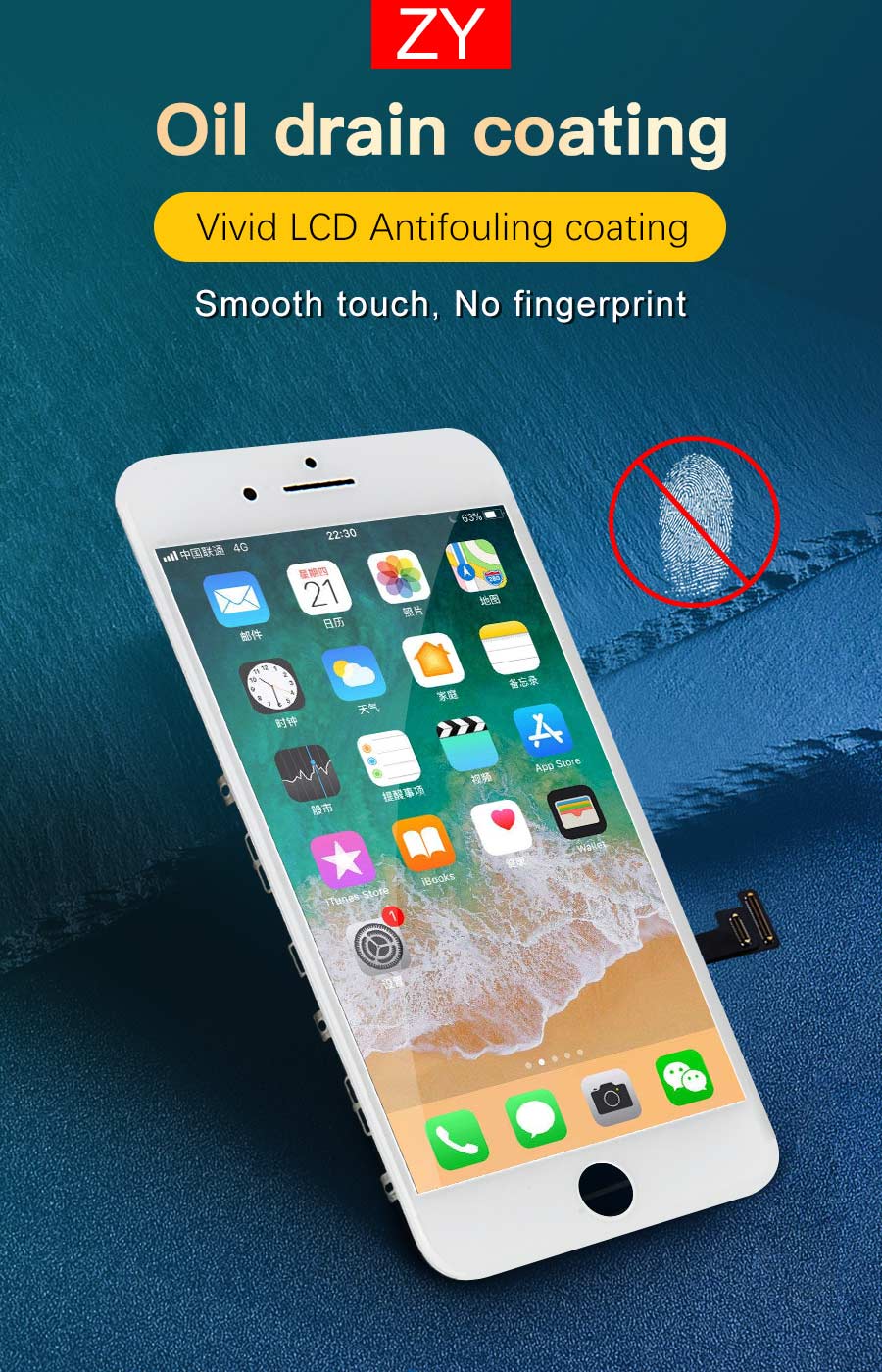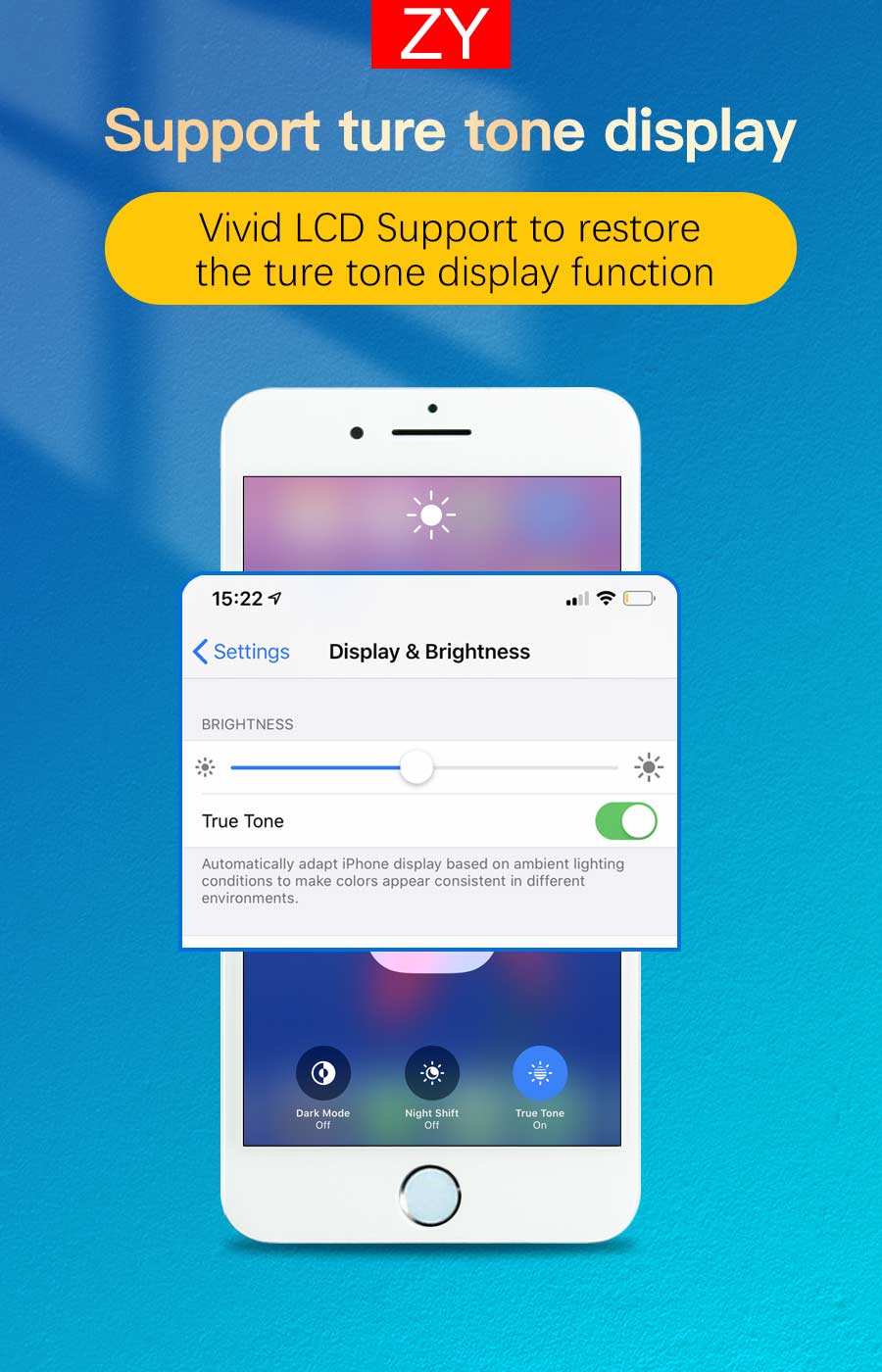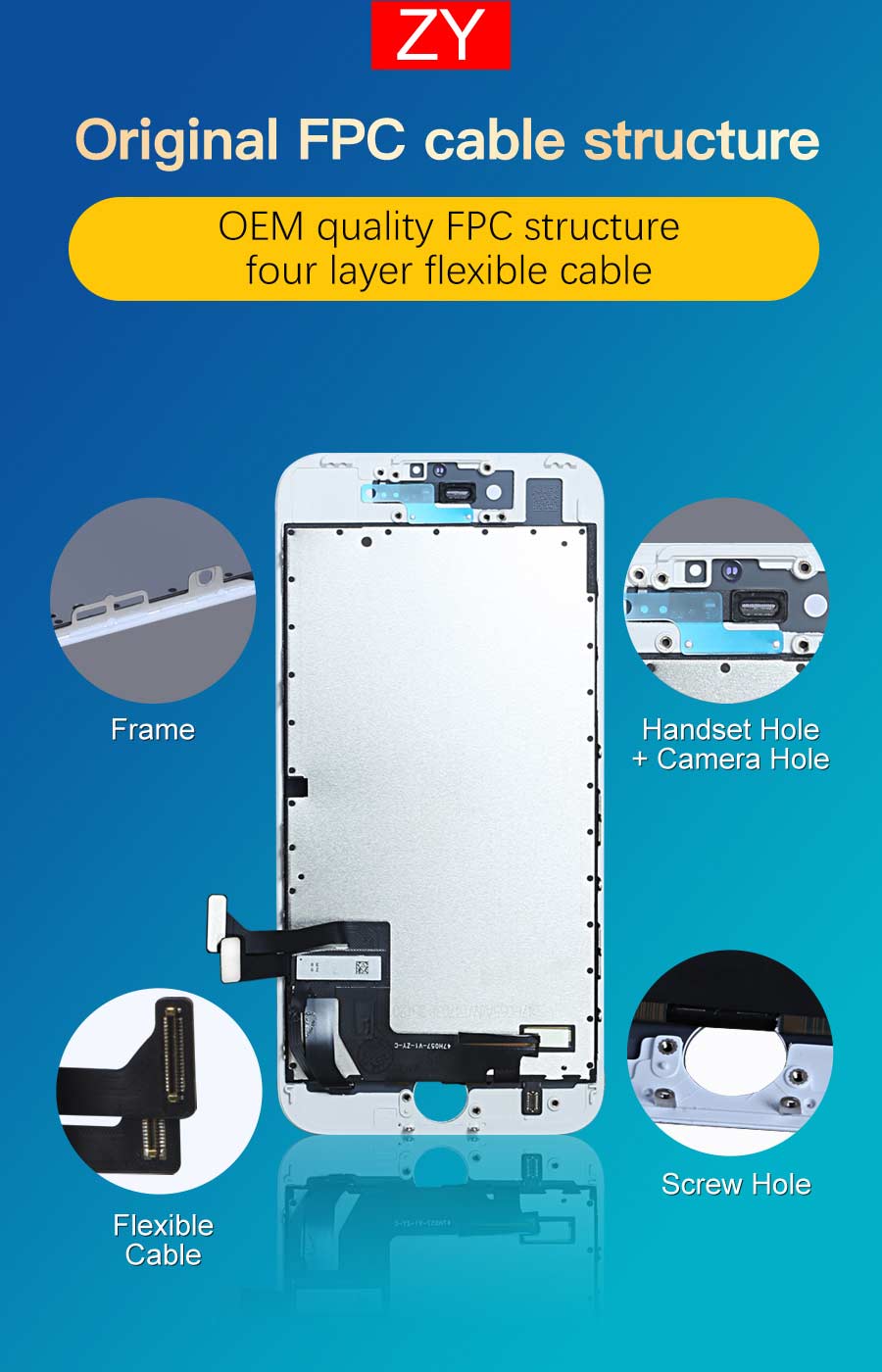 FQA
Q: What are the functions of the iPhone 7 LCD screen?
A:360°full view and 140 wide viewing angle.
Q: What is the iPhone 7 LCD process?
A: Use original structures and process flow, such as OCA and pressure-sensitive touch.
Q: Can iPhone 7 Plus use an OLED screen?
A: Apple 7 rarely uses OLED screens, and OLEDs are mainly concentrated on versions of iPhone X and above.
Q: What are the advantages of the iPhone 7 plus Vivid LCD?
A:High color gamut,high brightness and lower consumption.
其它配件
相关产品

Come to HENGWEI ye and choose what you like
Mobile screen,We create a series of high-quality mobile screens for you
Customer service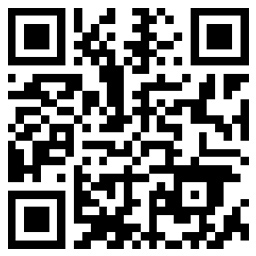 Shenzhen hengweiye Technology Co., Ltd
Contact:
Nero
Tel.: + 86
13760603041
Mailbox: info@hengweiye.com
Address: Huihai square, Longhua New District, Shenzhen