Series
ViVid

Liquid retina HD display

4.7 inch (diagonal) LCD full screen

Multi touch display with iPS technology




1792x828Pixel resolution,326ppi

1400:1Contrast (standard)

Original color display

Wide gamut display (P3)

625 cd/m2Maximum brightness (standard)

Premium

Retina HD display

4.7Inch (diagonal) LCD Widescreen

Multi touch display with iPS technology




1334x750Pixel resolution,326 ppi

1400:1Contrast (standard)

Wide gamut display(P3)

3D touch

625 cd/m2Maximum brightness (standard)

In cell

In-cell LCD screen

4.7Inch (diagonal) LCD screen width

Multi touch display with iPS technology




Luminance value:550±50 cd/㎡

White spot value:7000±1000K

Color deviation value:3.8

Thickness: 2.7mm

Polarizing test: Good vision all angels




Product details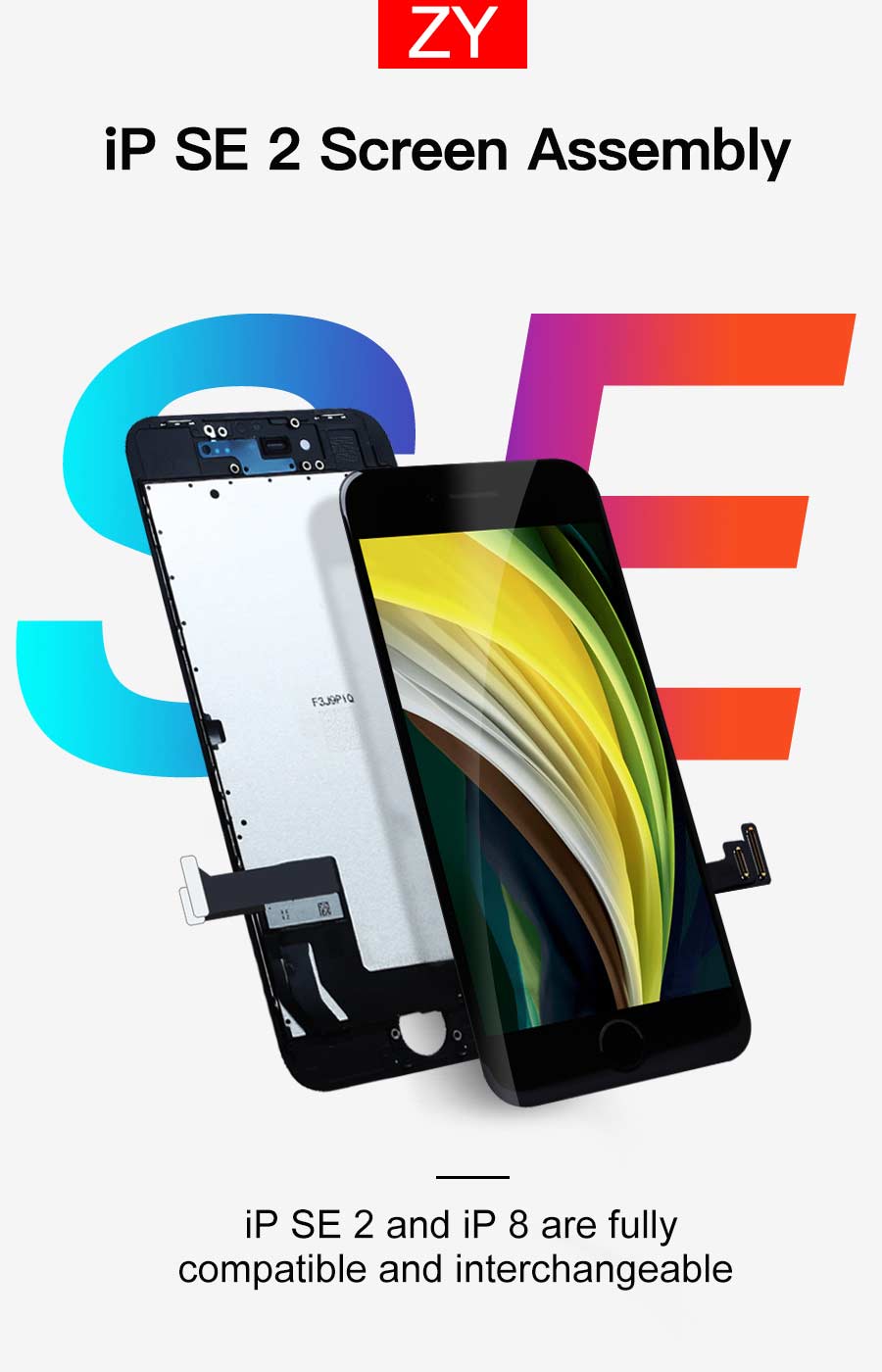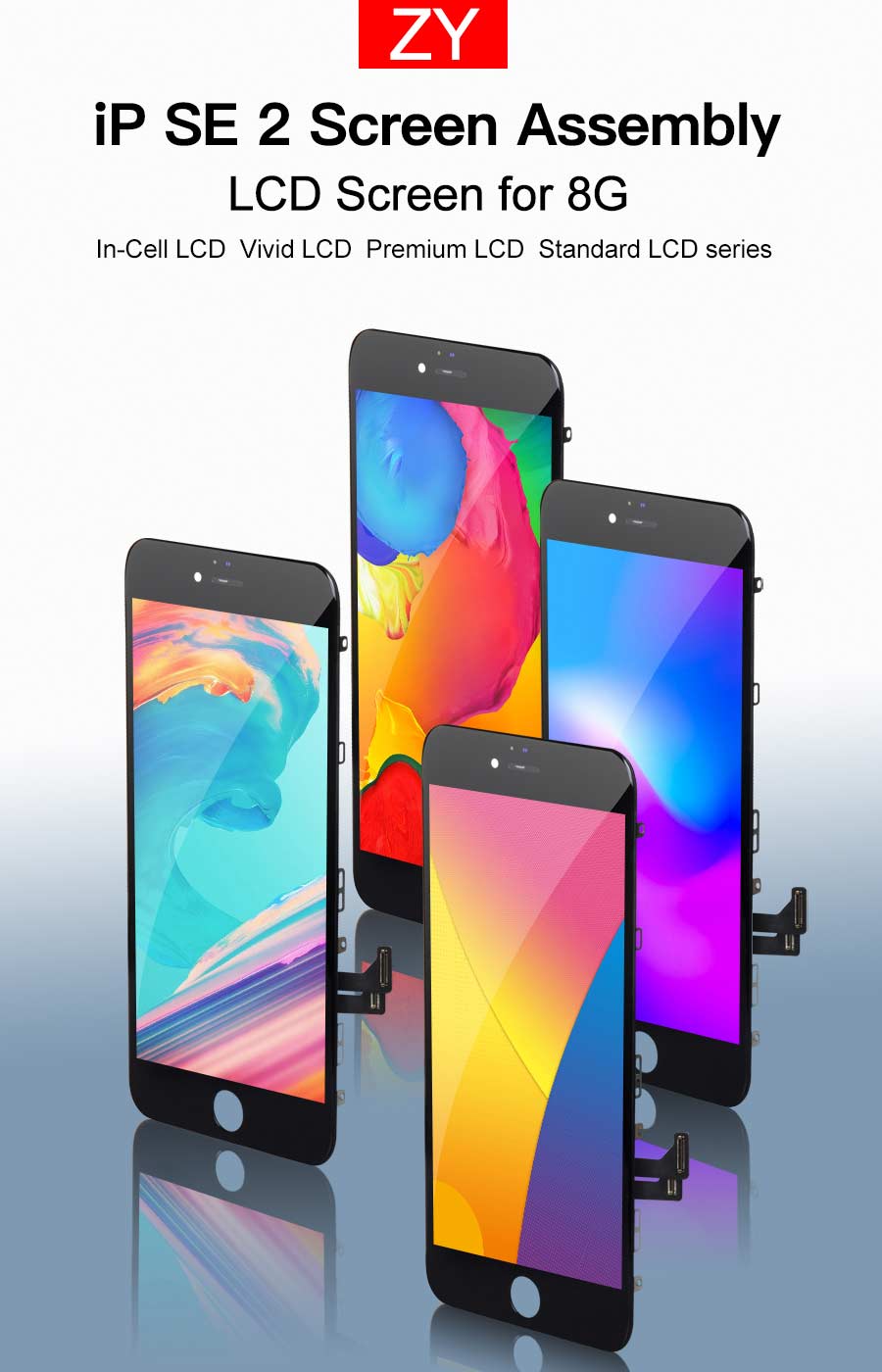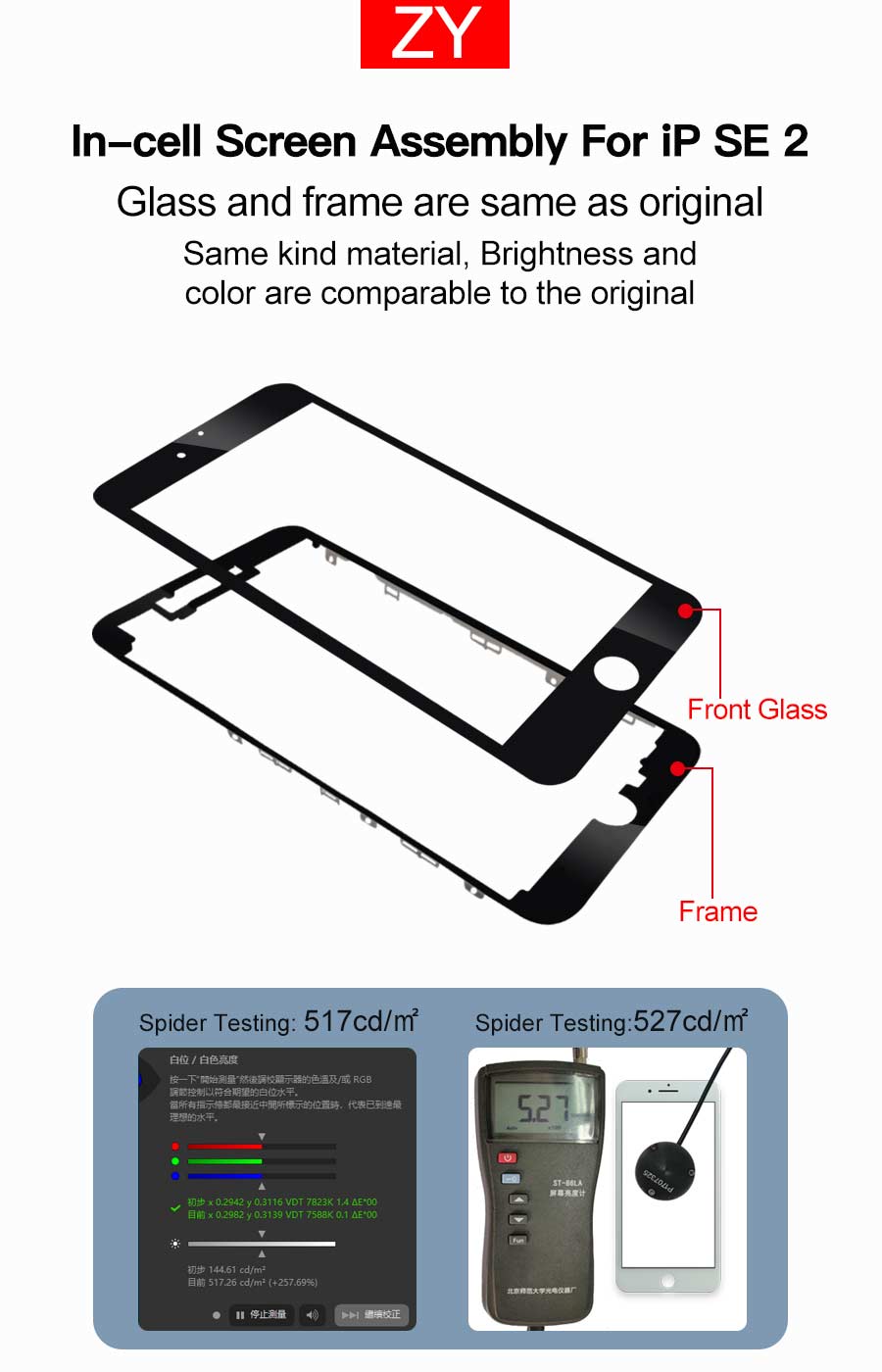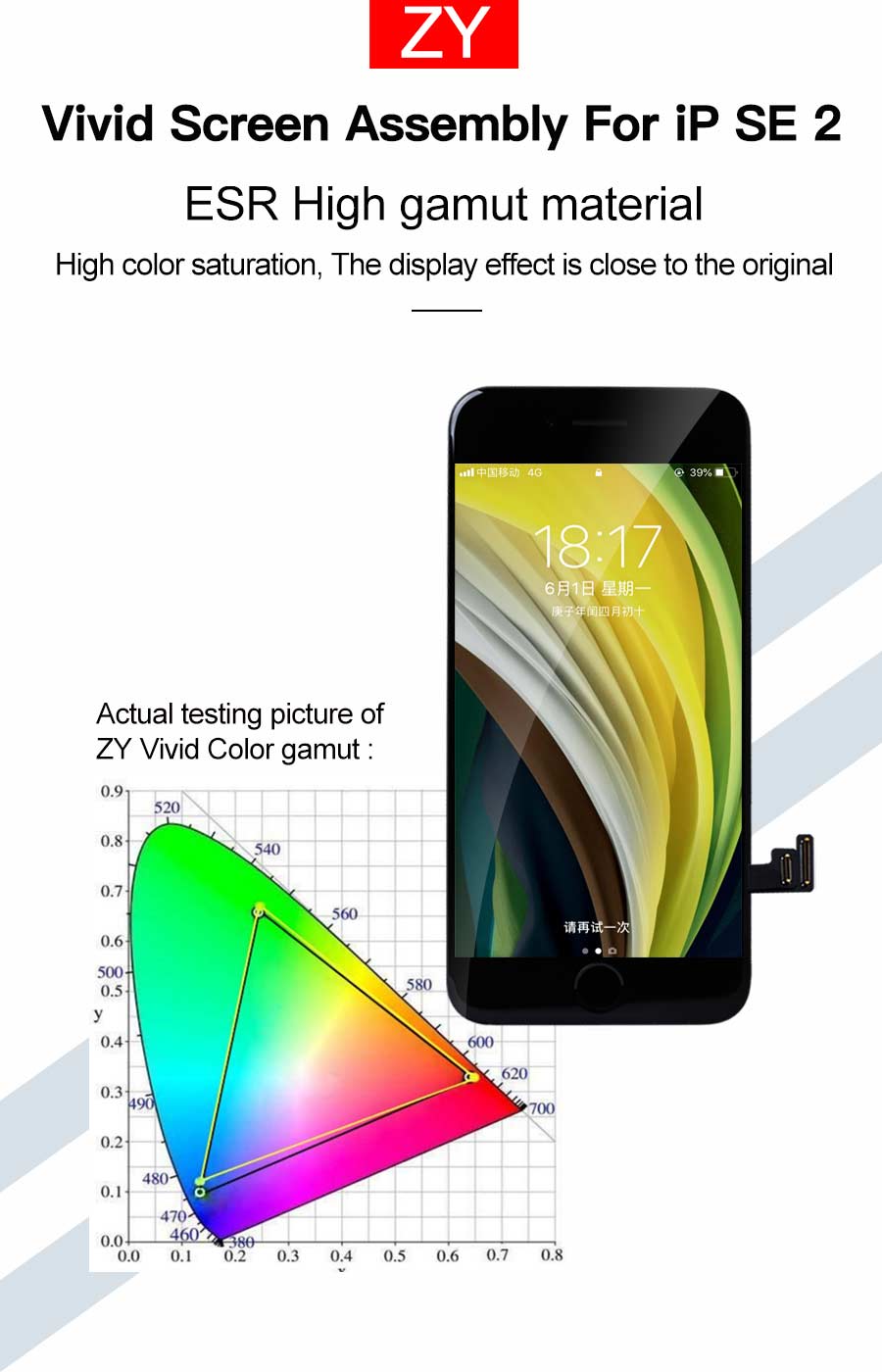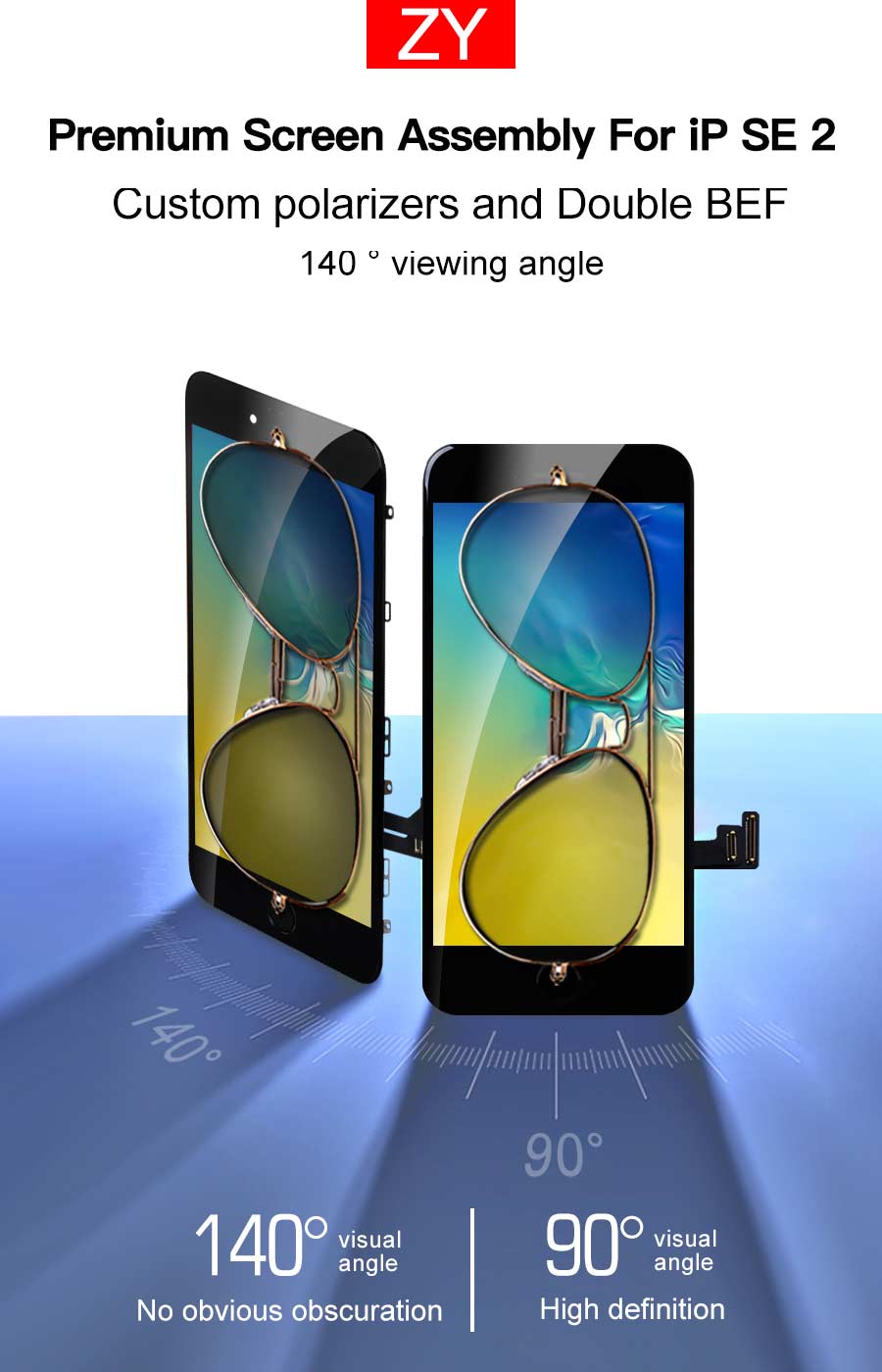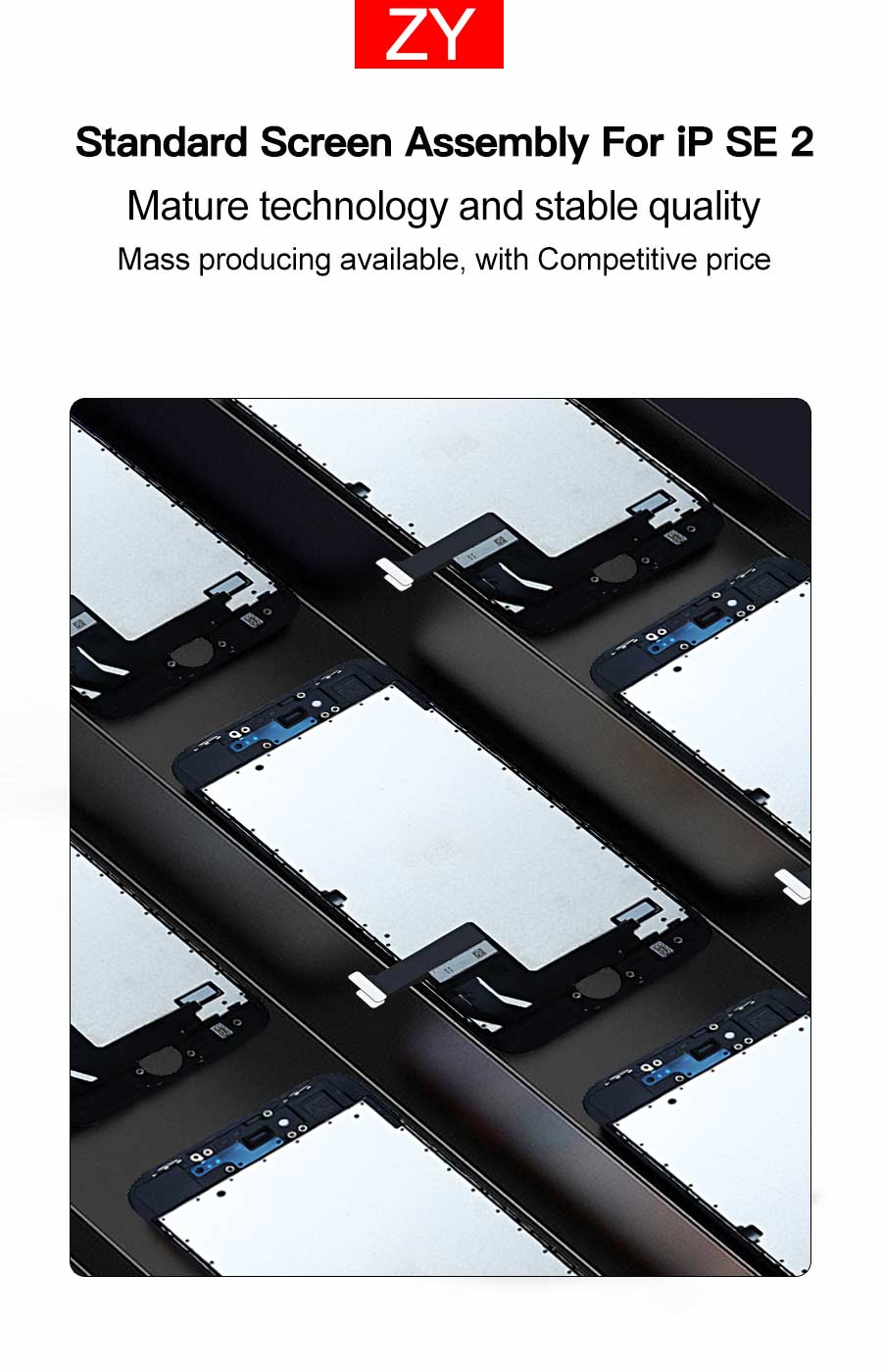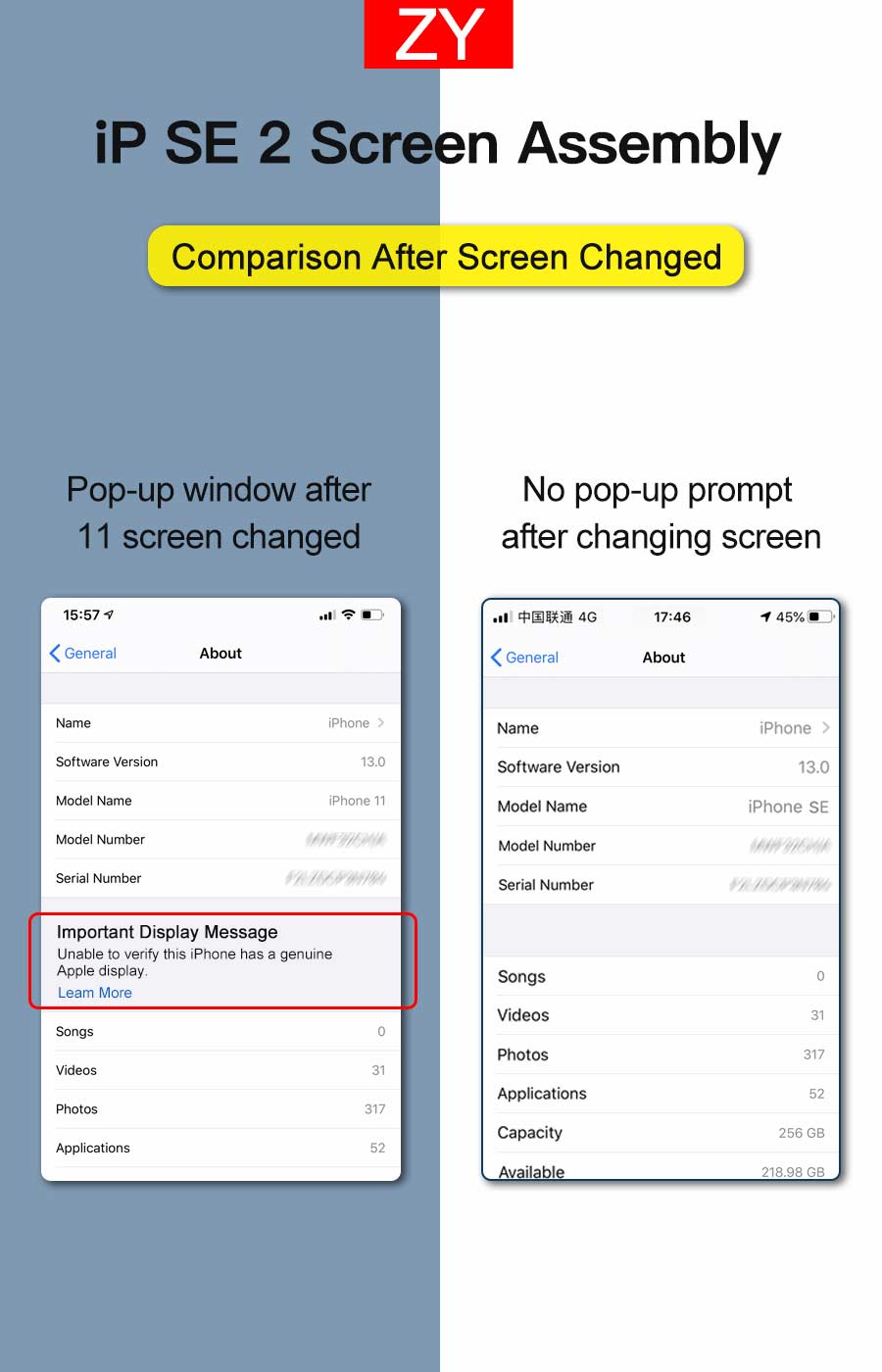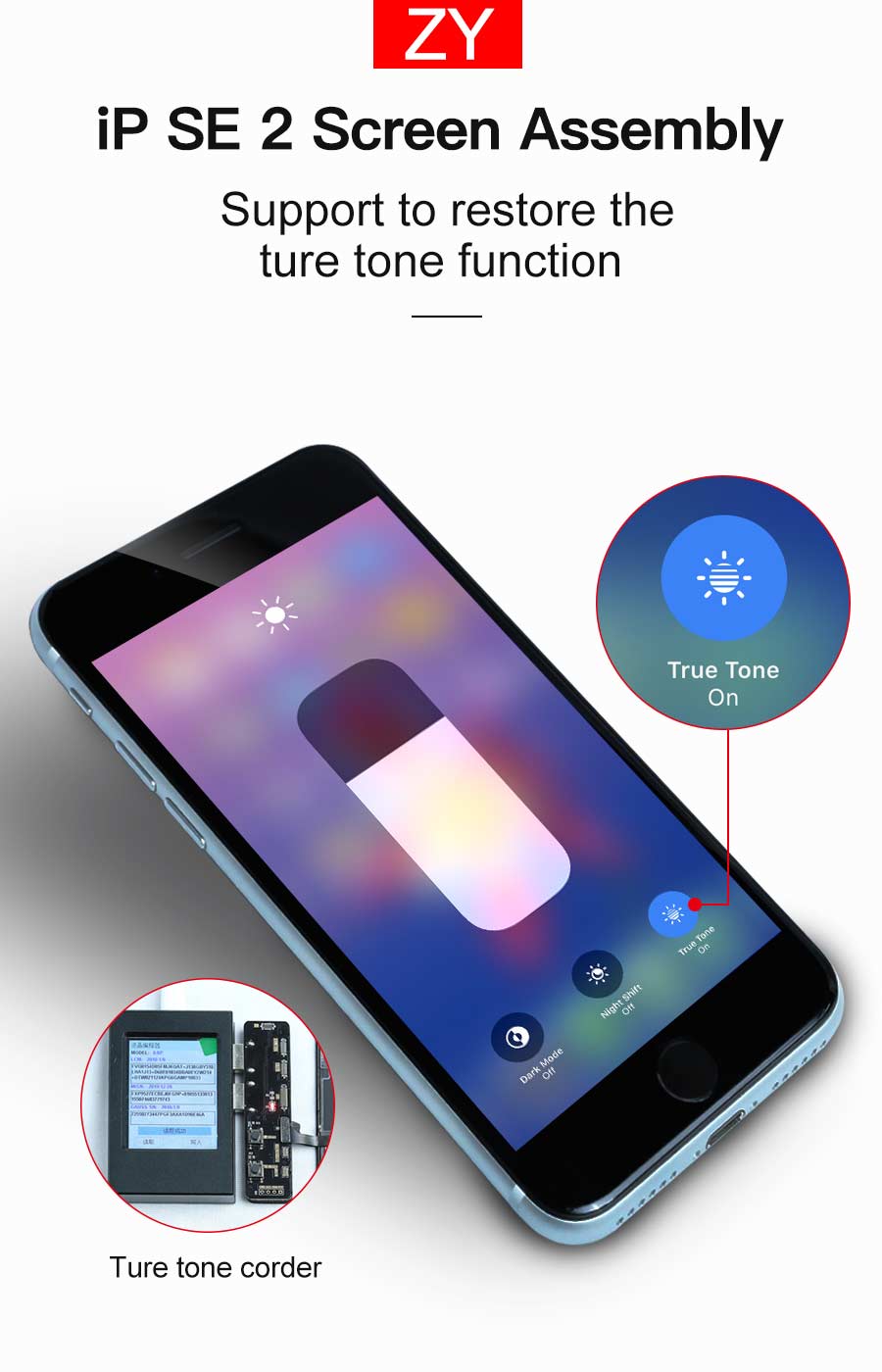 FQA


1. Difference between iPhone 8 LCD screen and iPhone SE2 screen
iPhone 8 and iPhone SE2 LCD screen can be completely replaced, iPhone SE2 does not have the 3D Touch function.
2. Will a pop-up window appear after iPhone SE2 changes screen?
iPhone SE2 install non-original screen and no pop-up window will appear.
3. Can iPhone SE2 repair the original color display?
iPhone SE2 supports the re-recording of S/N and original color data.
4. What is the screen quality of the iPhone SE2?
The iPhone SE2 screen production process is very mature, and the display effect can reach the original effect.
其它配件
相关产品

Come to HENGWEI ye and choose what you like
Mobile screen,We create a series of high-quality mobile screens for you
Customer service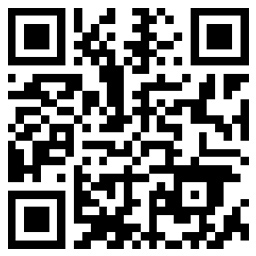 Shenzhen hengweiye Technology Co., Ltd
Contact:
Nero
Tel.: + 86
13760603041
Mailbox: info@hengweiye.com
Address: Huihai square, Longhua New District, Shenzhen