The iPhone XR screen differs from the iPhone X series in that it uses the Liquid Retina HD display instead of the Super AMOLED. The iPhone XR screen has a resolution of 1792 * 828, an average ΔE of 0.64, and 326PPI. It is an LCD screen with high color accuracy.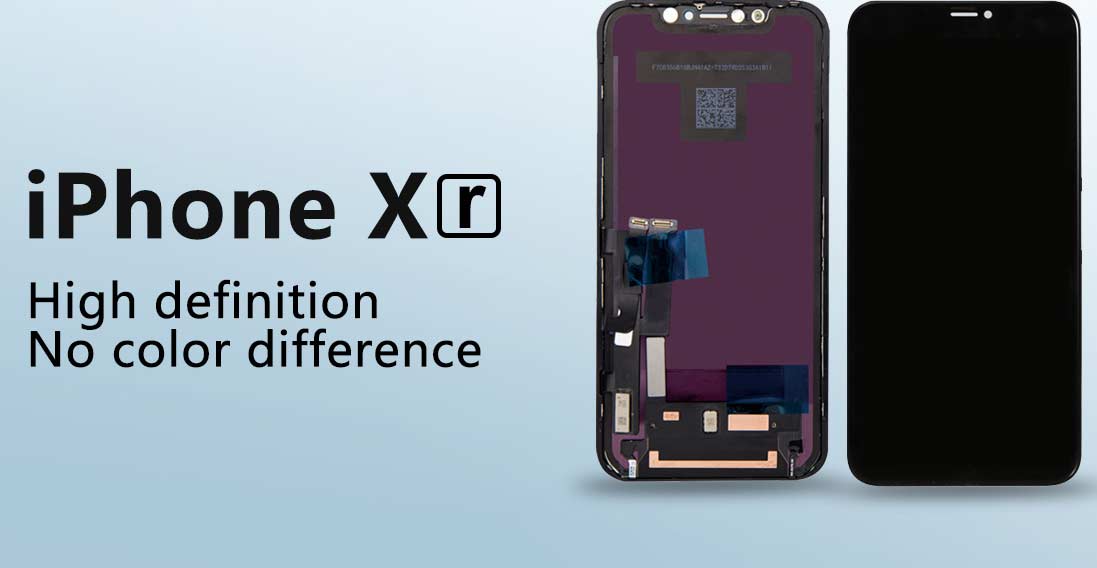 The iPhone XR LCD replacement screen only LCD screen without OLED screen in the Apple aftermarket. Therefore, the iPhone XR replacement screen only has original screens, refurbished screens, COF LCD screens, and COG LCD screen to choose from. How much does it cost to buy an iPhone XR replacement screen?
The original iPhone XR screen is priced at $ 199 in Apple's official website after-sales repair service.
The iPhone XR refurbished screen assembly retail for about $ 70.
The iPhone XR COF LCD screen cost about $65.ZY iPhone XR COF display assembly has OEM quality, the display effect and structural as same as the original.
The COG In-cell LCD screen of the iPhone XR has a good display effect and thickness, which is cheaper than other replacement screens of iPhone XR.
COF LCD screens and COG LCD screens are much like original screens, and they are popular with consumers. COF LCD screen display effect is better than the COG LCD screen, the same COF process as the original.