Series
Premium




Retina HD display

5. 5 inch (diagonal) LCD wide screen

Multi touch display with iPS technology

—

Luminance value:410±50 cd/㎡

White spot value:7000±1500K

Color deviation value:2.8

Thickness:2.5mm

Polarizing test:Good vision all angels

Standard




Retina HD display

5.5 inch (diagonal) LCD Widescreen

Multi touch display with iPS technology

—

Luminance value:265±50 cd/㎡

White spot value:7500±1500K

Color deviation value:1.1

Thickness:2.5mm

Polarizing test:Non-Full View





Vivid



Product details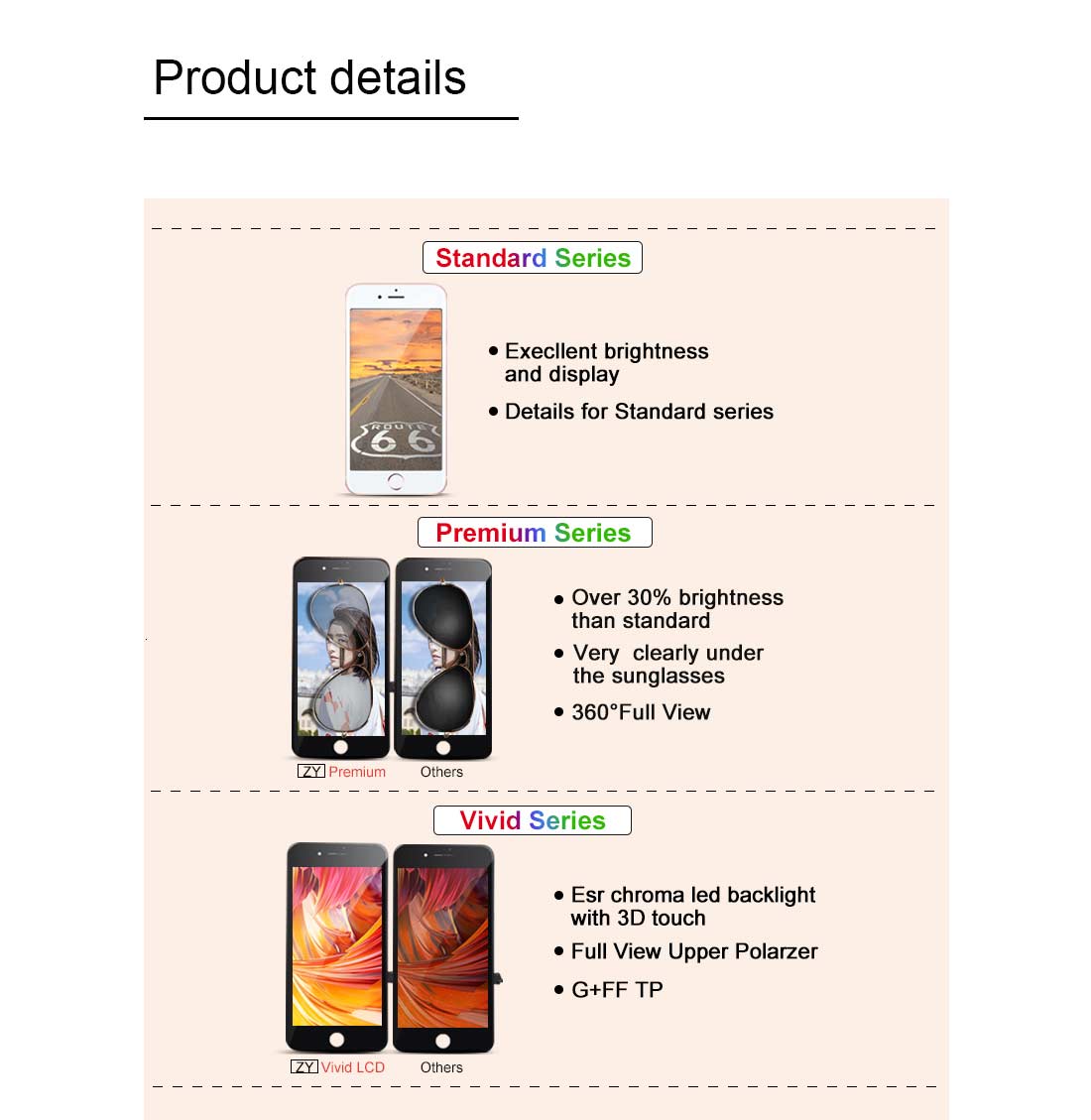 FQA



Q: Which iPhone 6 plus screen is cheap?
A: The iPhone 6 standard LCD is relatively cheap.
Q: how to test the iPhone 6 Plus LCD screen
A: After filling LC, seal the gap with UV glue, place the polarizer on the two sides of the liquid crystal box and rotate to check whether the liquid crystal distribution thickness is uniform.
Q: how to fix broken iPhone LCD screen
A: If your phone screen is broken, you cannot repair the existing display screen, you must replace the LCD display panel.
Q: How to clean the iPhone LCD screen
A: Turn off the power supply of the mobile phone, and use a slightly wet soft cloth to remove the sticky dirt. Do not try any cleaner, it will shorten the service life of the screen.
其它配件
相关产品

Come to HENGWEI ye and choose what you like
Mobile screen,We create a series of high-quality mobile screens for you
Customer service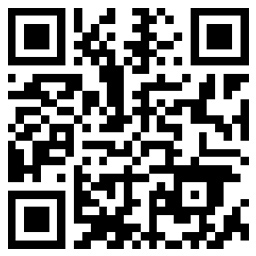 Shenzhen hengweiye Technology Co., Ltd
Contact:
Nero
Tel.: + 86
13760603041
Mailbox: info@hengweiye.com
Address: Huihai square, Longhua New District, Shenzhen